Quilting, Piecing and Applique by Hand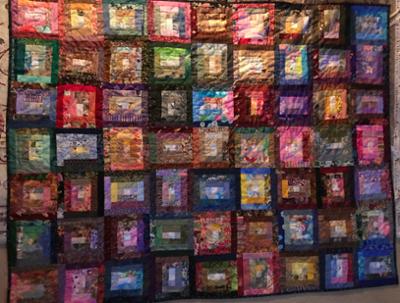 Quilting, Piecing and Applique by Hand
Instructor: Denise Seay
Location: Oak Building, Upstairs Tuition: $137.00
Great class to try quilting without a big investment. Develop a portable, creative and useful hobby which can also be used to provide warmth to family, friends and quilts for those in need. Students will learn template and rotary cutting methods, piecing to make blocks and beautiful applique wth just a few important tips. Hand quilting is still a Slow-Sew, but 35 years of experience will be shared to make students more productive and make the process easier. Four blocks will make a 24"x 24" wall hanging. Instructor: Denise Seay
Course Code Date Time
CSP 4000 24844 1/7 – 2/4 Saturday, 10am – 2pm
Registration Deadline: 12/16/23
In person registrations will be required to enter the course past 12/15/22. Due to staff availability during the holiday season. Email registrations will not be accepted past 12/15/22.
How to Register by Email:

1. Download Creative Arts Registration Form (Form must be fully completed to be accepted)

2. Email completed form to alross@haywood.edu

3. If you are registering through email please await a Successful Confirmation Registration Email.
This service is only available to those that register by email.




How to Register in Person:
Please visit Student Services Department on the top floor of the Hemlock Building at
185 Freedlander Drive, Clyde, NC 28721.