Intermediate Violin & Cello
Intermediate Violin & Cello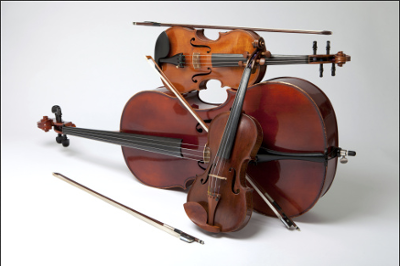 Instructor: Ashley Winters
Location: Sycamore Building, 7315 Tuition: $140.00
Through music we learn to become storytellers!
This course is for violin or cello students that have either completed the beginner class, have previous experience, or for those wanting more of a musical challenge. Students will learn various bow techniques, basic music theory and comprehension, and dive further into different musical styles and techniques. Performance and ensemble instruction is available. These lessons can be catered to individual students' interests.
Course Code Date Time
CSP 4000 24783: 39434 9/12-12/5 Monday, 7pm-8pm
No class on 10/18/22
Registration Deadline: 9/5/22
How to Register:

1. Download Creative Arts Registration Form (Form must be fully completed to be accepted)

2. Email completed form to alross@haywood.edu OR for immediate results return to address below in person

Student Services, Hemlock Building
185 Freedlander Drive, Clyde, NC 28721

3. Please Await a Successful Confirmation Registration Email.