Loose Landscape Quilting Course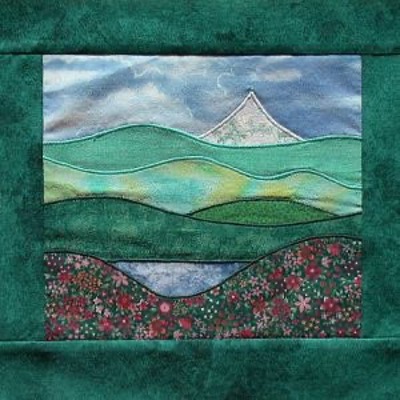 Instructor: Denise Seay
Location: Oak Building, Upstairs Tuition: $90.00
This is a hand stitch fiber class that explores design elements and creative stitching. Bring in a favorite landscape picture and play with fabric and stitches to create a piece worthy of framing. We'll isolate a portion of the picture with good composition and translate the design onto a fabric background. Then we'll add trims and stitches to enhance. Good class to practice design. Very playful; experimental and good for beginners or advanced stitchers. Instructor: Denise Seay
Course Code Date Time
CSP 4000 24792: 39445 10/1 – 10/22 Saturday, 10am – 1pm
Registration Deadline: 9/24/22
How to Register:

1. Download Creative Arts Registration Form (Form must be fully completed to be accepted)

2. Email completed form to alross@haywood.edu OR for immediate results return to address below in person

Student Services, Hemlock Building
185 Freedlander Drive, Clyde, NC 28721

3. Please Await a Successful Confirmation Registration Email.