Early College Student Artwork Selected Winner of Contest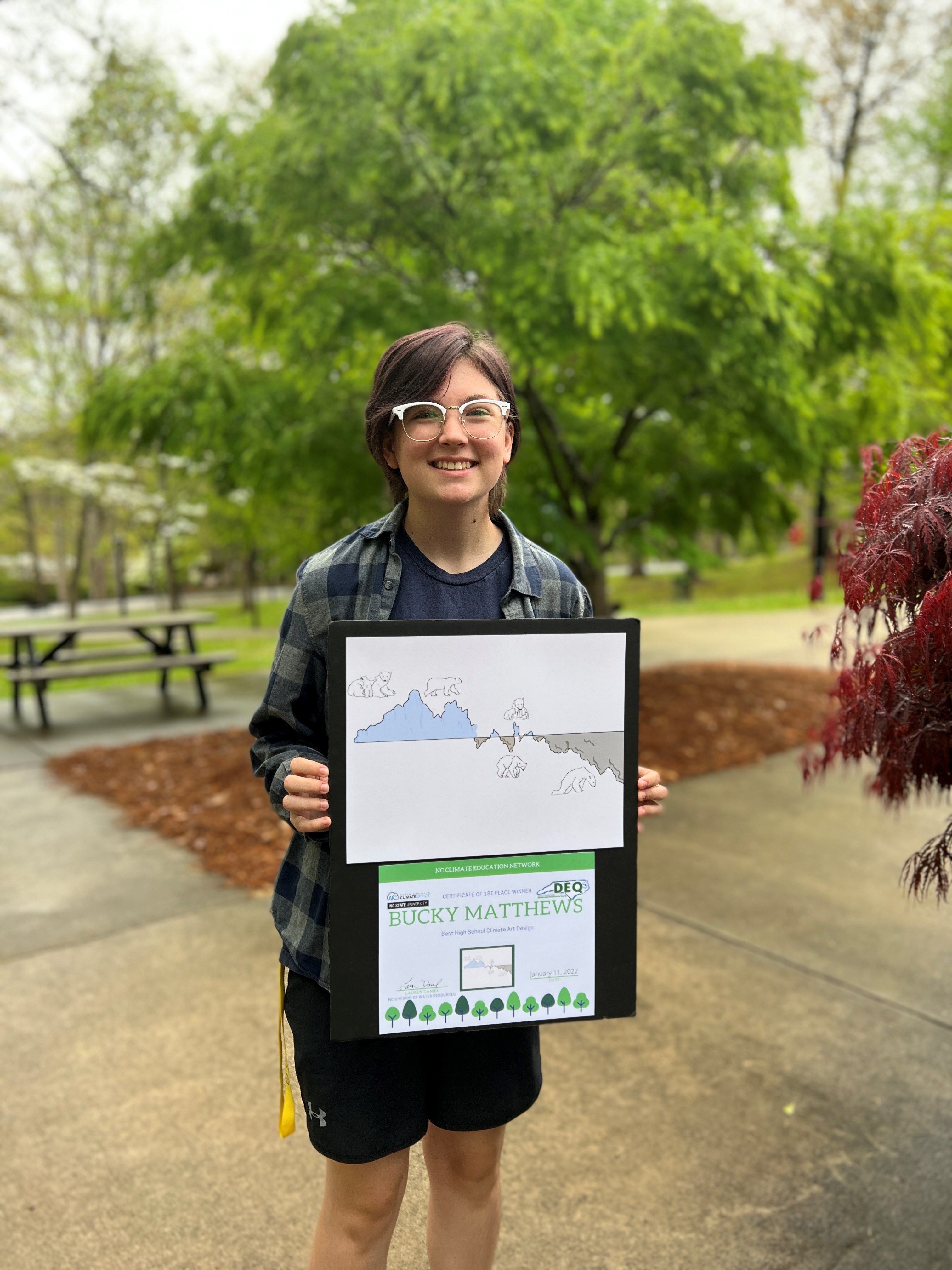 Haywood Early College student Bucky Matthews was selected as the high school winner for the North Carolina Department of Environmental Quality's Climate Education Network Art Contest. In addition, the artwork will be featured in NC Sea Grant's Coastwatch Magazine.
According to HCC Environmental Science instructor Susan Roberts, the students were challenged to tell a story about science through art. Matthews' artwork addressed global temperatures and how the rising and falling effects nature, specifically the polar bear.
Lauren Daniel, Water Education Program Coordinator, explained the winning artwork as wonderful and thoughtful art. "The judges loved the drawings and how data was incorporated into the art to tell a story. "
Matthews is a junior and plans to attend a four-year school after graduation.
According to North Carolina Sea Grant website, North Carolina Sea Grant provides research, education and outreach opportunities relating to current issues affecting the North Carolina coast and its communities.
Pictured: Bucky Matthews