At Haywood Community College, we believe student involvement outside of the classroom contributes to a well-rounded college experience. Find your place by joining a club or attending one of the many campus events offered each semester. Find more info about upcoming events, activities, and clubs below.
Calendar of Events Student Wellness
Upcoming Events & Activities
August 21st-24th: Week of Welcome
September 13th: Wellness Wednesday
September 26th: SGA Application Deadline - Apply
October 4th: Wellness Wednesday
October 11th: Blood Drive - Sign up
October 12th: Fall in the Field | Kickball | Food Truck | Ice Cream - Sign up
October 31st: Halloween Costume Contest
November 1st: Wellness Wednesday
December 6th: Wellness Wednesday
Bobcat Bites
We host a variety of delicious food trucks on campus throughout each semester! Make sure to check your emails and keep an eye on our social media platforms for alerts about Bobcat Bites.
Bobcat Bites Schedule
August 30th: Woof Street Bistro
September 12th: Hit The Pit BBQ
September 27th: The Spotted Banana Menu
October 12th: Appalachian Smoke BBQ & Frios Gourmet Pops | Food and ice cream will be free for Fall in the Field event attendees!
October 24th: Sticky 8's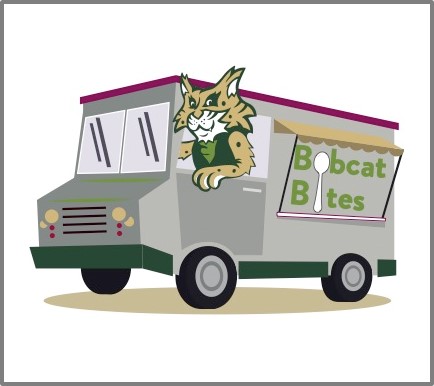 Bobcat Chat
Welcome everyone to Bobcat Chat. A podcast designed to immerse you in the culture and happenings here at Haywood Community College. Each episode, one of our hosts will meet up with someone GREAT and interview them to see what they're all about. We hope your ears are ready, because we've got a lot to chat about!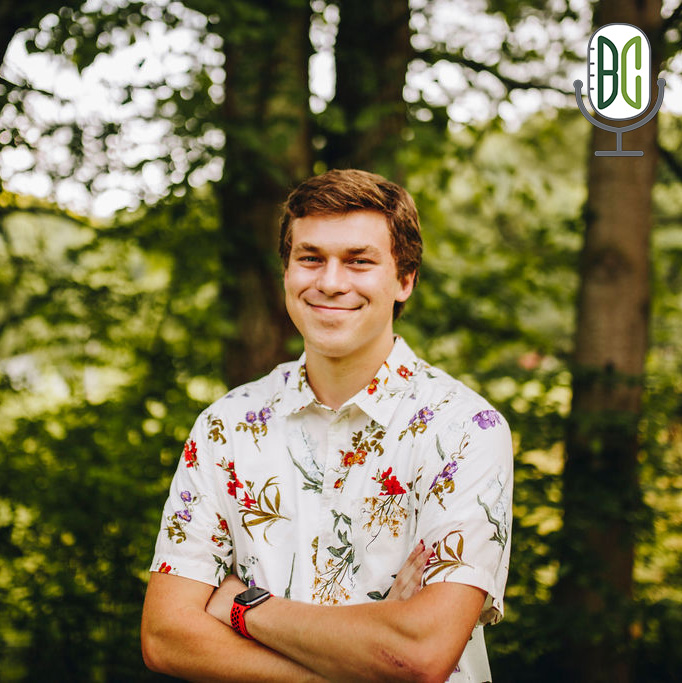 HCC is planning many exciting events and opportunities for students to connect this fall. In this episode we sat down with Ethan Hall, Coordinator of Student Life. He gives us the scoop on planned activities, his hopes for students, and a little about his time here at HCC when he was a student.
Clubs
Mission Statement
The Student Activities Program of Haywood Community College, planned and implemented collaboratively by students and professional staff in alignment with the overall mission of the college, promotes student leadership and development while providing a comprehensive array of activities to enhance student educational experiences.
Offer opportunities for recreational fulfillment.
Empower a Student Government Association that facilitates participation in campus governance.
Use student activity fees in a fiscally responsible manner.
Encourage student participation in community service to enhance classroom experience.
Give exposure to other cultures and promote awareness of diversity through activities.
Outcomes
Increased participation in student activities.
Expansion of activities to include intramural sports.
Enhancement of student leadership, responsibility, and team skills.
Increased participation in service learning activities.
Enhanced integration of all students into campus student life (day care students, Haywood Early College, Adult Education, dual and concurrently enrolled students, continuing education students, etc.)
Legislative Documents
Start a Club
In order to start a new student organization, students must (1) complete an Application for Recognition, (2) submit the application to the SGA President prior to the SGA meeting, and (3) present the organization to the SGA. Be sure to submit two copies of the organization's constitution and bylaws with the application.
Student Organizations may find the following documents helpful.
Haywood Community College is committed to equality of educational opportunity and does not discriminate against applicants, students, or employees on the basis of race, color, national origin, religion, gender, age, disability, or sexual orientation.
Contact Us
Monday - Friday: 8:00am - 4:00pm
hcc-studentlife@haywood.edu