Haywood Community College is located in Western North Carolina and in addition to being a college campus, is a public facility open to community members to enjoy the various amenities we have to offer to locals and visitors alike. Our Campus Development Arboretum and Maintenance Staff provide upkeep for over 315,000 square feet of buildings, over 110 acres of campus/arboretum property, and over 700 acres of instructional forest properties.
Trails
HCC features walking trails that wind throughout our campus. Following roads, sidewalks, and designated nature trails, walkers and runners alike are welcome to campus. Many visitors also bring their canine walking partners to join them. The main starting point for the trail system is located near the Hemlock building but visitors can hop on anywhere on campus.
Trails are available anytime our gates are open: 6am – 11pm M-F, 8am-7pm Weekends. Please note that if campus is closed for inclement weather, the trails may be inaccessible.
Disc Golf
We welcome disc golf players from all over to our disc golf course. With upgrades made in 2021, this 18-hole course features a variety of tee box and basket locations which make it an enjoyable course for novices and professionals alike.
For more information on the course details, visit www.dgcoursereview.com
Gardens & Grounds
To make HCC the beautiful campus it is today, many community members and founders played key roles. In addition to being a designated arboretum, the campus features two dahlia gardens for everyone to enjoy. Our Campus Development team keeps busy year-round ensuring the grounds and gardens remain in tip-top condition keeping in mind the local nature around us to remain true to our natural area. We welcome you to visit our dahlia gardens during late summer/early fall and snap a few beautiful photos!
Campus Events
HCC offers our facilities and spaces to the community for use and rent. We request a minimum of 30 days' notice prior to your event date for confirmation and payment. Following form submission, our Events Coordinator will get back to you to review the request.
Facility Use Terms Campus Free Speech & Assembly Terms Campus Free Speech & Assembly Form
Tours
Our team is always ready to provide tours to prospective students and community partners. Featuring a walk through campus, we will guide you through campus showing key buildings and campus features and can highlight the specific areas you would like to know more about.
If you're unable to attend a tour in person, we have a virtual tour also available. We encourage you to share with those that can't attend a tour in person, take the tour after business hours, or use it as a way to refresh your memory about all the features of campus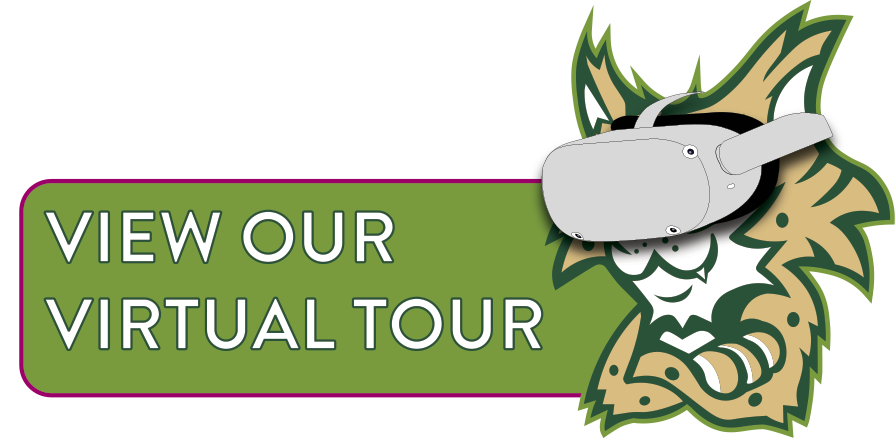 Maps and Directions
We can't wait to see you! Haywood Community College is located in beautiful Clyde, NC in Haywood County. For directions to campus, you can simply enter our address into your smartphone (185 Freedlander Dr., Clyde, NC 28721) or review the driving directions below.
The following are general directions to HCC. For more specific directions, please use the Google Maps link above, then click "Directions" on the left side of the window.
From Asheville, NC (East of Campus)
Take I-40 West.
Take exit 27 (Highway 19-23)
Take exit 107 (East Jones Cove Road)
Follow signs to Haywood Community College
From Sylva, NC (West of Campus)
Take Highway 23-74 East
Take exit 105 (Jones Cove Road)
Turn left
Turn right at next stop sign; HCC is on the left
Parking on Campus