Welcome to the Summit Center - your advising resource!
We are here to offer support, help plan your academic journey, and cheer you on as you achieve your goals! This series of short videos and resources shares what you might expect during the advising and registration process.
Compass (How College Works)
This interactive tool will help to answer your basic questions about how college works. This includes an overview of credential types, tuition types, and the importance of pacing yourself.
Let's get started!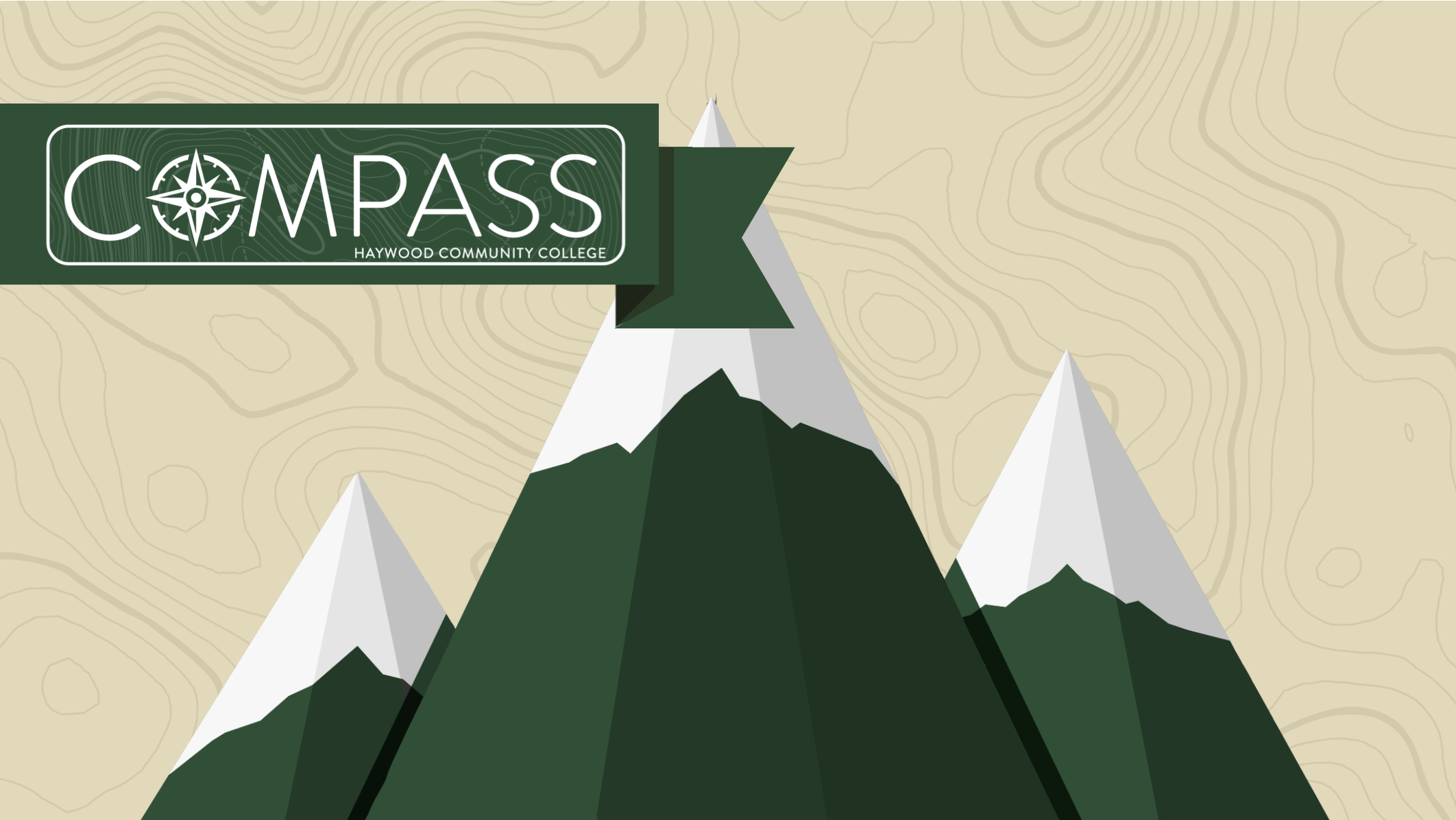 ORIENTATION
If you're new to HCC, our online orientation will provide everything you need to know to prepare for the first day of class. Our orientation will help you with where to go, what to get, who to know, and what to do.
Technology
Haywood Community College uses a variety of websites and technologies to provide a positive learning environment.
Moodle is the online classroom portal offering one place to view coursework, receive messages, and more. Watch the video overview below.
Aviso is the platform used by HCC to support student success.
Self-Service is a great tool for students to review their academic progress, register for classes, and more! Watch the video overview below.
For more information related to technology at HCC, visit our Technology Webpage.
Moodle LMS
Success Coaches
Self-Service
Coaches
Our team approach ensures you are settled, successful, and supported along your educational journey. Our success coaches are available to help you meet your academic goals. If you're new to HCC, simply find your preferred area of study and reach out to that Success Coach to get started.
Registration
Quality advising requires intentional planning. You should work with your advising team to establish an academic plan and regularly update it as needed. This will make the act of registration easy - which is to simply select and enroll in the appropriate courses according to your plan. Watch the Self-Service Student Tutorial Videos to learn how this process works.
Tuition
One of the steps in the registration process will be paying for your tuition. We have put together some key information about the options available to you to pay for college here at HCC.
There are numerous scholarships and aid available to our students. Whether it's based on your program, GPA, or many other factors, chances are we have funding available to support you.
Graduation
Your time with HCC isn't complete without graduation! This day is a favorite among faculty, staff, and students alike! Getting there requires intentional academic planning, hard work, and even a little paperwork. We're here to help ensure you are successful along your educational journey to reach this milestone and get you prepared for the big day!
Life After HCC
We want to help you prepare for an exciting transition into new opportunities following your time at HCC. What is your next step?
HCC offering career services which includes a job board, career counseling, resume assistance and more.
If you are considering a transfer to a four-year institution, our team is here to help ensure you have the courses needed to be successful in this transfer and work with partners to provide a smooth transition.
Contact Us
Office Hours: Monday – Thursday: 8:00am-5:00pm,
Friday: 8:00am-4:00pm
Phone: 828-627-4500