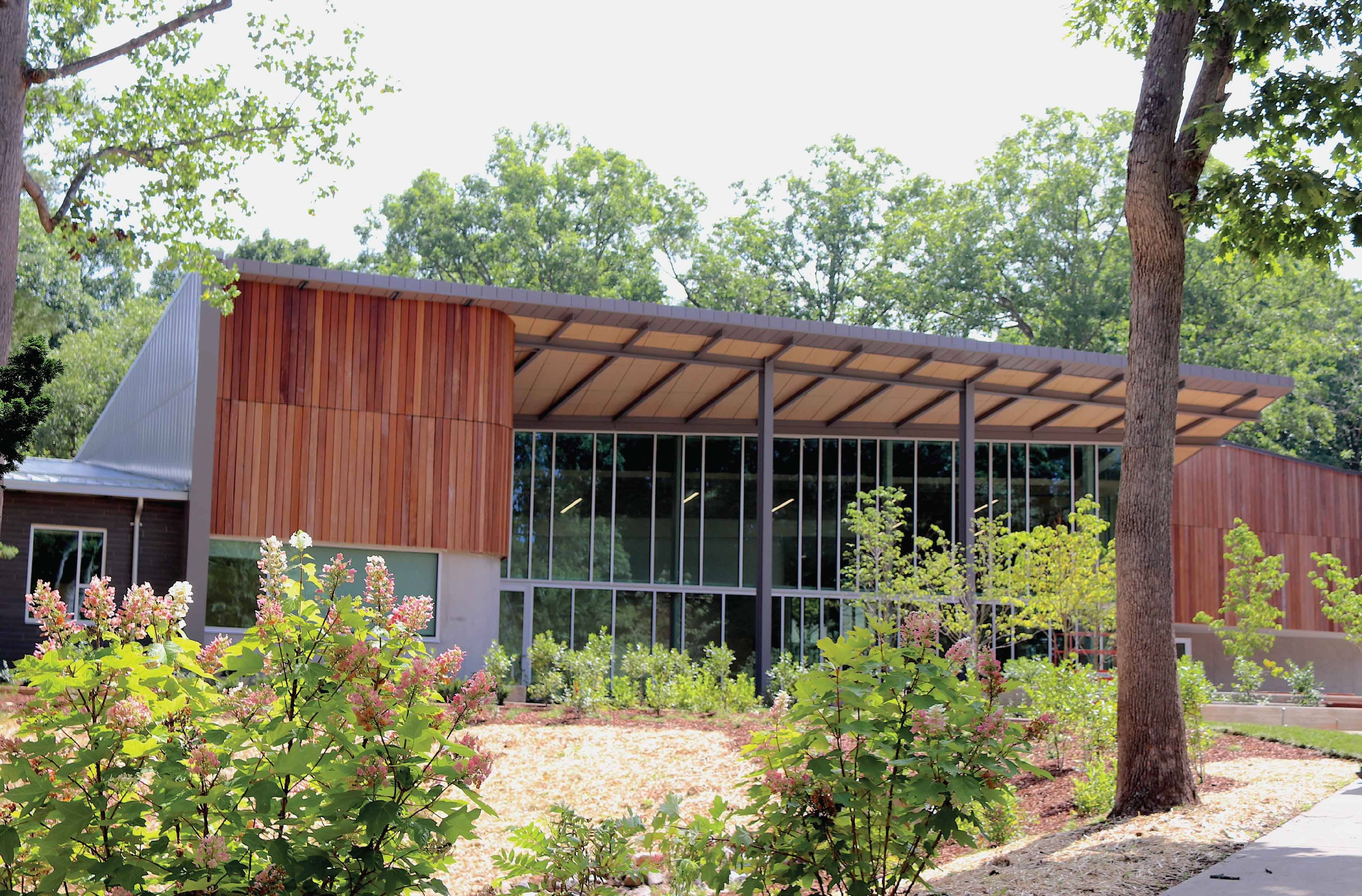 The Golden LEAF Foundation recently awarded Haywood Community College $333,761 for simulation equipment to help equip the newly constructed Health Sciences Education Building. This funding is through the Open Grants Program, which supports job creation and economic investment, workforce preparedness and agriculture.
Featuring a new state-of-the-art learning environment, the cornerstone of the building will be a simulation lab equipped with high-fidelity manikins that provide life-like patient care experience to students.
"This award will help increase the number of students in the registered nurse and the licensed practical nurse to registered nurse programs. These expanded programs will help produce additional highly trained regional healthcare employees to meet the needs of local employers," said Golden LEAF President, Chief Executive Officer Scott T. Hamilton. "For these reasons, Golden LEAF is pleased to help equip Haywood Community College's new Health Education Building with simulation equipment for its simulated hospital unit."
HCC's new Health Sciences Education Building will modernize and improve the learning environment for a new generation of student nurses to support health organizations in the region. Doubling the current space, the new environment will mimic a real hospital unit with eight simulated hospital suites and eight suites in a skill development and practice lab.
Slated to complete construction by fall semester 2022, the Health Sciences Education Building will expand, enhance and modernize the student experience while supplying critical healthcare professionals for the region. In addition to the simulation labs, the new faciltiy will include an 85-seat lecture hall, 40-seat biology lab and 60-seat classroom. Haywood Healthcare Foundation joined with HCC and NC Connect Bond funds to make the new building a reality.
HCC's Nursing program provides students with the knowledge, skills, and strategies to integrate safety and quality into nursing care, practice in a dynamic environment, and meet individual needs that impact health, quality of life, and achievement of potential. Coursework includes and builds upon the domains of healthcare, nursing practice, and the holistic individual.
In addition, HCC offers an RN Completer program to bridge between Licensed Practical Nurses to Registered Nurses quickly without completing the entire nursing curriculum.
Over two decades, Golden LEAF has funded 2,011 projects totaling $1.18 billion. The Golden LEAF Foundation is a nonprofit organization established in 1999 to receive a portion of North Carolina's funding from the 1998 Master Settlement Agreement with cigarette manufacturers. For more than 20 years, Golden LEAF has worked to increase economic opportunity in North Carolina's rural and tobacco-dependent communities through leadership in grantmaking, collaboration, innovation, and stewardship as an independent and perpetual foundation.
For more information about the new Health Sciences Education Building, please 828-627-4654. For more information about HCC's Nursing and RN Completer programs, please call 828-627-4500 or visit the website at haywood.edu.