HCC Graduate Veronica Dooly Returns as Instructor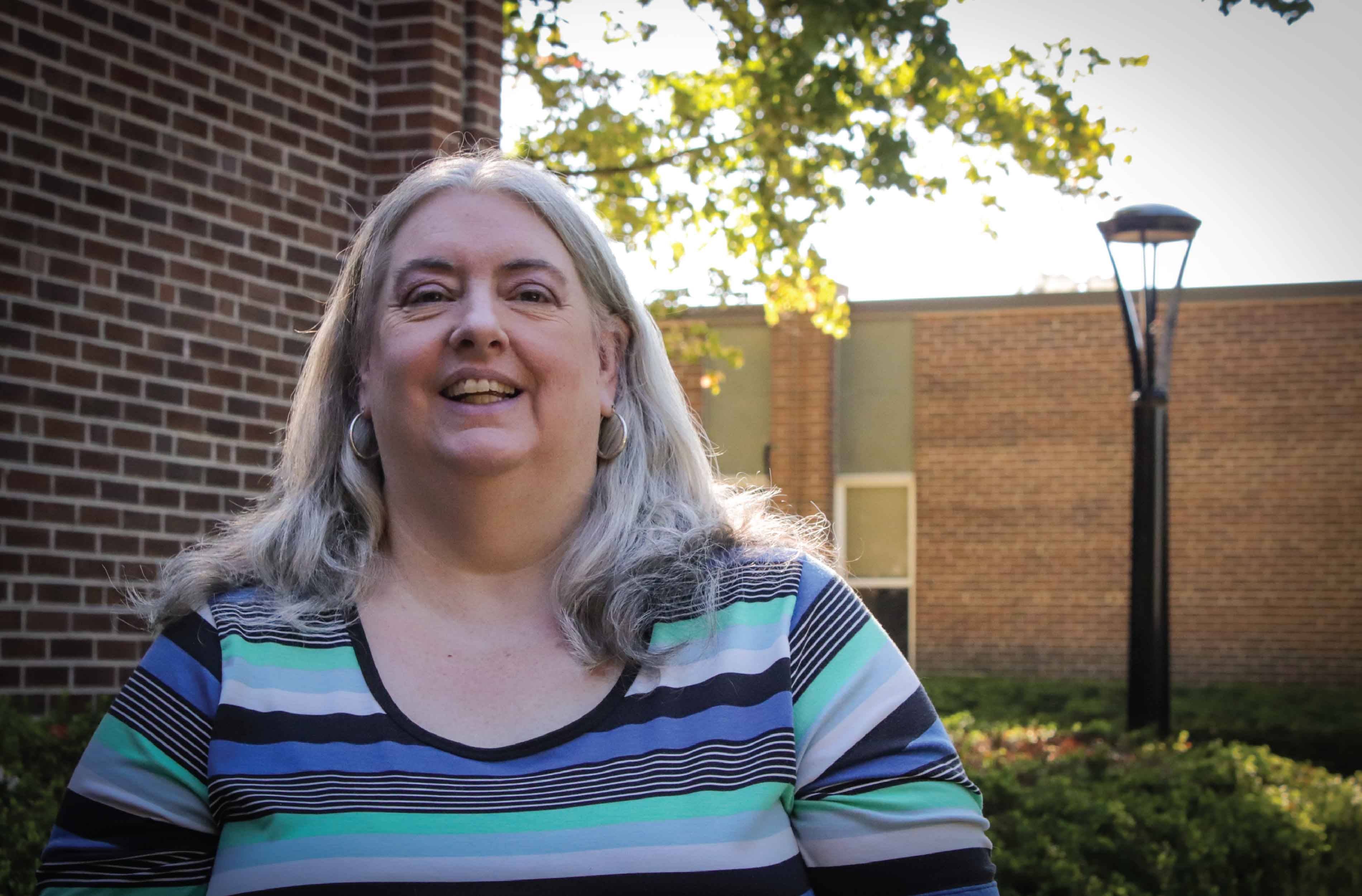 When Haywood Community College alumna Dr. Veronica Dooly was in high school, her dad encouraged her to pursue a career in computer technology. Little did she know how much impact computers would make as they were starting to be introduced to her small-town high school.
As a young mom, Dooly chose to go into the workforce instead of pursuing a college degree. Once the plant closed, where she worked in customer service, she took the opportunity to return to the classroom. As a non-traditional student, Dooly felt like HCC was a good fit. "I felt like the faculty cared for me," she explains. "I felt like they cared about education. I got a good foundation before going on to a four-year school."
At HCC, Dooly received an associate degree in Business Administration in 1998 and was HCC Business Student of the Year and Academic Excellence Award winner. She also received an associate degree in Information Systems in 1999 and was HCC Information Student of the Year in 1999. Finally, in 2000, she received an Associate in Arts degree.
At this point, Dooly fell in love with computer work. She continued her education at King University in Bristol, Tennessee, where she received a Bachelor's degree in Business Administration with a concentration in Information. In 2005, she received a Master's degree in Accounting and Information Technology from the University of Maryland. Most recently, Dooly completed a Doctorate of Information Technology from Walden University in 2021.
Although her father has passed away, Dooly knows she has far surpassed the plans he had for her. "I wanted to go back to school for him. I know I have exceeded what we talked about. It is especially meaningful since he never got to finish his own degree."
With a passion for education, it is fitting that Dooly has taught at the community college level since 2001, working at Asheville-Buncombe Technology Community College for the last two decades.
Beginning this fall semester, Dooly has returned to HCC as the Information Systems instructor. She says a career in the computer field gives graduates so many options that almost all jobs have a computer component.
At HCC, the Information Systems program can be completed entirely online. Students may receive an Associate degree, diploma, certificate in Cyber Security or certificate in Information Technology-Technician.
Registration for eight-week classes is now open with instruction beginning October 11. Visit haywood.edu or call 828-627-4500 for more information.
Are you an alumni of HCC? We want to hear from you! Please email hebirenbaum@haywood.edu or call 828-627-4544.