Marketing Team Wins Four Awards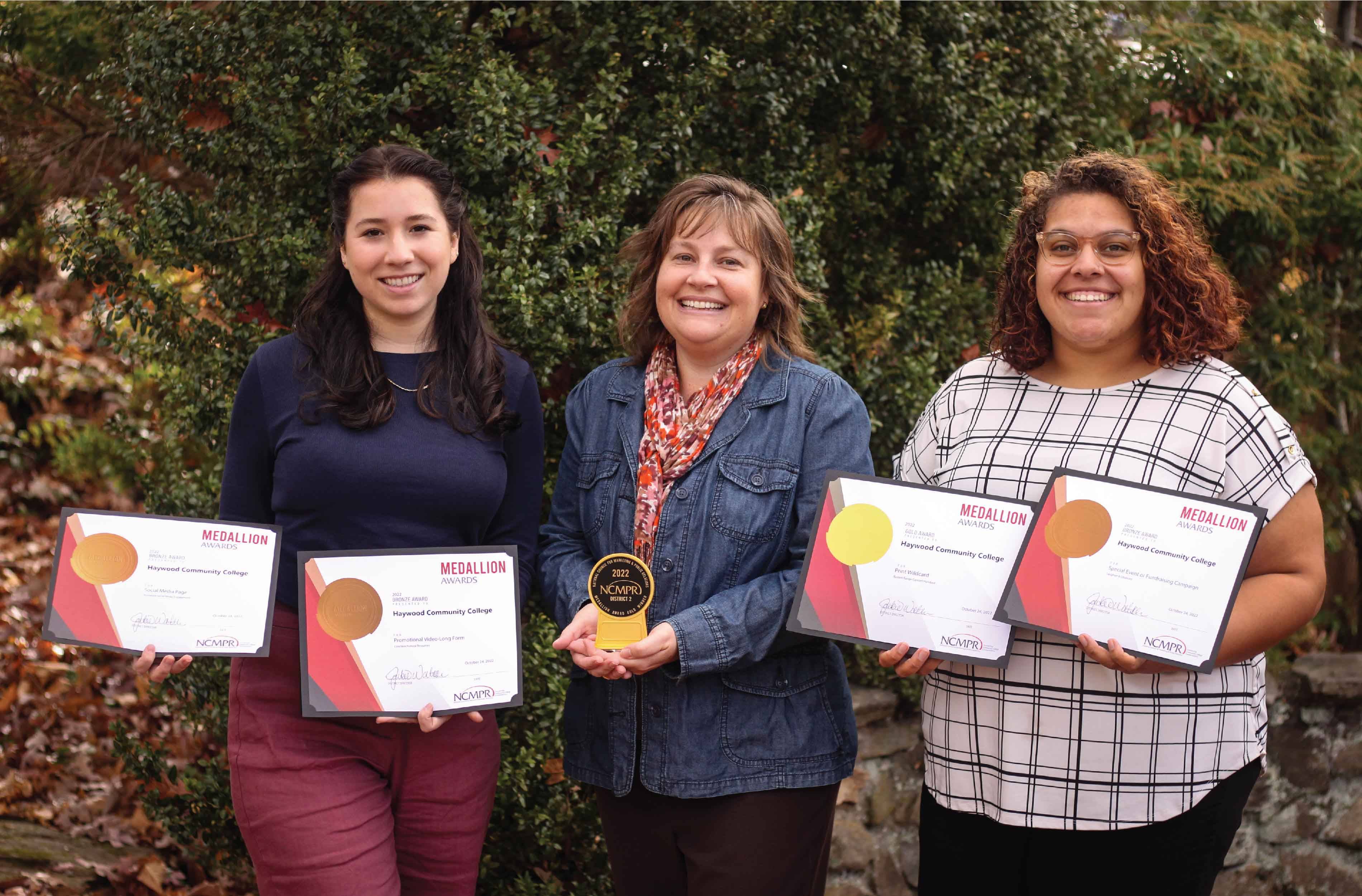 Haywood Community College's Marketing & Communications team recently received four awards from the National Council for Marketing & Public Relations (NCMPR), District 2. The awards represent categories including print, social media, event/fundraising and video.
NCMPR exclusively represents marketing and public relations professionals at community and technical colleges. The Medallion Awards recognize outstanding achievement in design and communication at community and technical colleges in each of NCMPR's seven districts. The District 2 competition included over 250 award submissions from the district, including Alabama, Florida, Georgia, Kentucky, Louisiana, Mississippi, North Carolina, South Carolina, Tennessee, Virginia, West Virginia, Bermuda, British Virgin Islands and The Bahamas.
"This recognition is a testament to the hard work and dedication the HCC Marketing has done this past year," says Michelle Harris, HCC Director of Marketing & Communications. "The team has worked hard to make an impact with our efforts for our students and community."
HCC's awards include Gold in the Print Wildcard Category for the recruitment piece created for the on-campus Balsam Range concert and bronze awards for Increased Social Media Engagement for HCC's Instagram page, Special Event or Fundraising Campaign for the HCC Foundation Laughter and Libations event and Promotional Video-Long Form for the Southeastern Wildlife Conclave video.