Small Business Center Provides Integral Link for Workforce Preparedness Project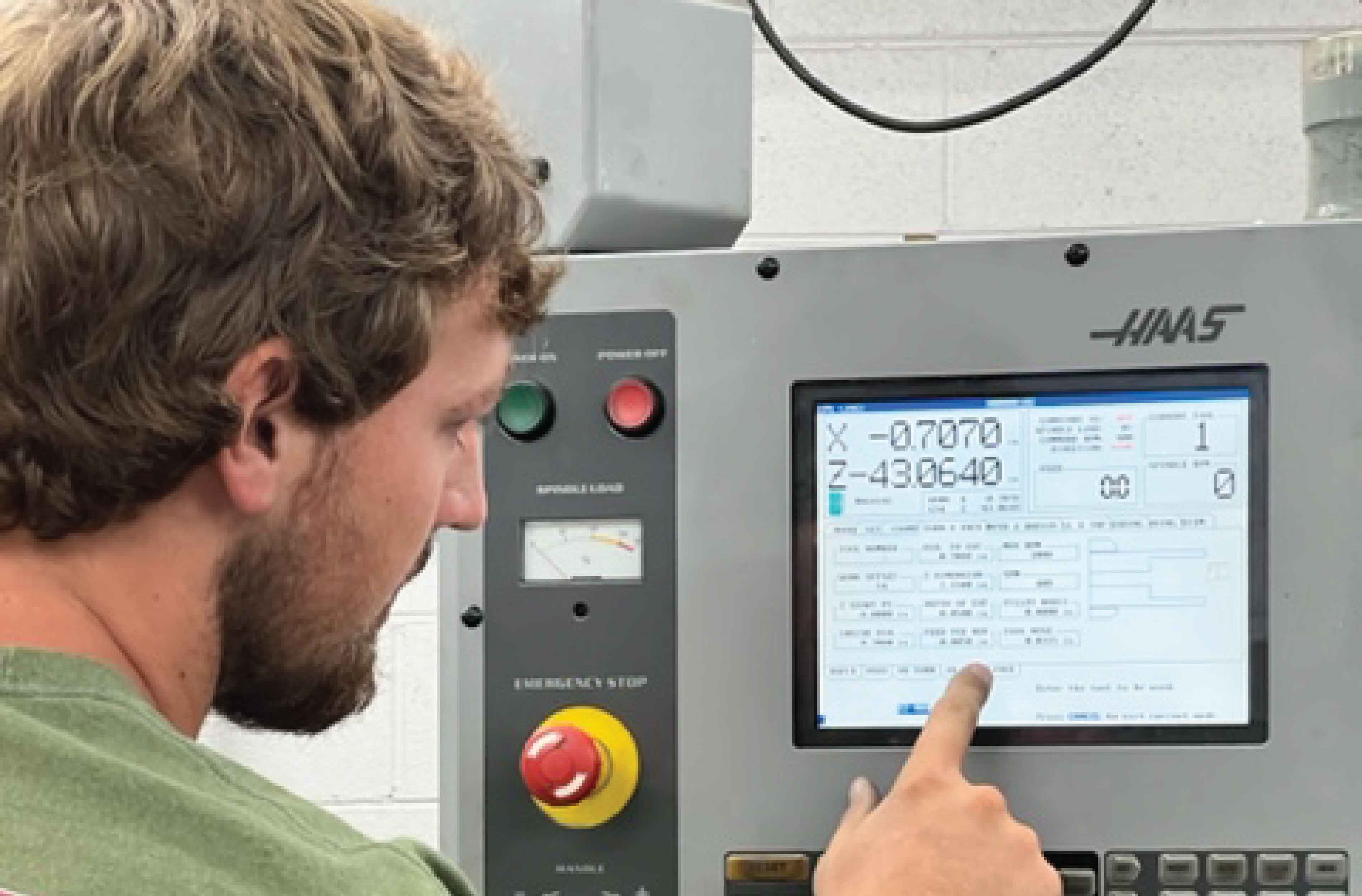 Haywood Community College's Small Business Center worked on a unique workforce preparedness project by referring the first intern for the Helping Inspire Gifts of Hope, Trust, and Service (HIGHTS) program, funded through the Golden LEAF Foundation.
When local small business owner Chip Singleton reached out to HCC's SBC Director, Ashley Swanger, to see if she could connect him with a student looking for experience through an internship, she saw it as a perfect way to provide hands-on learning to someone just starting in the field. And just as importantly, it was helping a Haywood County small business owner.
"One of the roles of the SBC is to stay connected with resource partners in our region so we can help connect businesses to the resources they need," Swanger explains. "After talking with Chip, I reached out to Linda Lamp with the Southwestern Commission to see who might be able to help. Linda connected me with Caroline Brown-Williamson, the Youth Workforce Development and Education Program Director with HIGHTS."
The pieces fell into place. Through the project, participants are provided paid internships focusing on in-demand jobs in healthcare, construction, automotive, and technology. HIGHTS is a youth organization based in Cullowhee serving seven WNC counties, offering experiential activities, community service projects, job training, and goal-driven exercises to help youth develop life skills and instill feelings of community, belonging, and purpose.
Student Merit Kuykendall was matched with Singleton for a CNC Machine internship. Through this experience at Custom CNC in Clyde, he worked daily with Singleton to create a list of tasks. Some days Kuykendall organized materials and parts, and other days he worked with milling software to create files (using 3-D imaging) with specific models for customers, like Sonoco Plastics.
These work-based learning experiences last anywhere from 8 to 12 weeks. And the best part is Kuykendall walked away with a wealth of hands-on learning and a part-time job.
According to Singleton, "It was a great benefit to have an intern in the shop this summer to help during a busy time. However, the greatest benefit is that we will hopefully gain a long-term employee from the experience. I would recommend this option to anyone looking to grow a business."
Although he says he would "do the work for free just so he could learn," the internship allowed Kuykendall to benefit from his supervisor's knowledge and experience while earning a regular paycheck.
Ultimately, Kuykendall did real work producing a real product for real pay. This experience will one day pay off in his quest for a career in mechanical engineering.
Custom CNC specializes in precision machining and fabrication services providing high-speed milling, lathe work, equipment repairs, custom machining and much more.
"It was a win for all and an excellent example of collaborations, partnerships, and networking making a positive economic and community impact on a student, a local small business owner, and a local nonprofit," Swanger explains.
To learn more about the free services offered by the HCC Small Business Center, visit the website or call 828-627-4512.
Thinking about starting a business in Haywood County or growing an existing business? Take advantage of the programs, services, and resources provided by the Small Business Center. The NC Community College's Small Business Center Network facilitates an economic impact in 90 percent of all NC counties each year and ranks number one in the U.S. for total business seminars and participants. In addition, the network helps start an average of over 700 businesses every year and works to create and retain 3,800 jobs annually for North Carolina. Visit ncsbc.net for more information.