Haywood Community College Announces Award Winners
During a campus-wide meeting on Thursday, August 10, HCC leaders presented employees with the Superior Staff and Master Teacher awards. These awards are peer-nominated and state recognized awards given to employees that meet the award criteria, going above and beyond their daily duties at the college. Nominations were accepted and reviewed by the respective selection committee which is comprised of faculty and staff and the prior year's winner.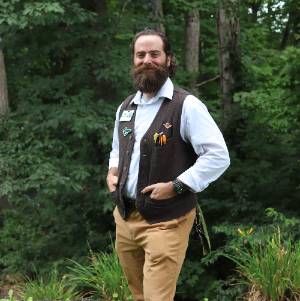 The Superior Staff award winner for 2023-2024 was Calab Tate, Admissions & Recruitment Officer. The Superior Staff winner demonstrates a commitment to the mission of the North Carolina Community College System and exhibits consistent, excellent job performance with unselfish devotion to a duty above and beyond normal requirements with a significant contribution to the advancement of the HCC and its students. Calab started his full-time career with HCC in 2015 and has found his passion with recruitment and working closely with students and the community. Calab shows a deep commitment to lifelong learning and a sincere interest in serving the needs of others. He is an asset to the college as a leader and through his strength in working collaboratively with others. His work outside of HCC has strengthened community relationships for the college. Calab is involved with the HCC Employee Senate committee, Big Brothers Big Sisters of Western North Carolina and the Haywood County Chamber of Commerce Leadership Haywood program.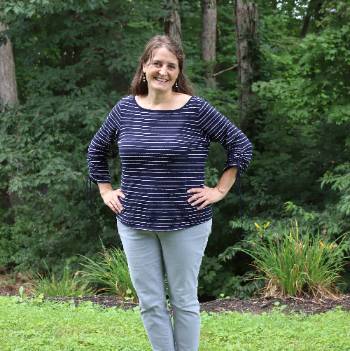 The Master Teacher award winner for the 2023-2024 school year is Stephanie Wampler, History and Humanities instructor. The Master Teacher award recipient demonstrates positive interactions with students that focus on their successful development as whole persons, creation of effective classroom environments producing motivated students, innovative use of technology, and taking on leadership roles beyond the classroom. Students and peers nominated Stephanie Wampler as she is well-known for creating a welcoming and supportive classroom environment for all students. She works hard to support students outside the classroom as well, working with them individually in areas of learning and development. She is encouraging by nature and has been known to help students return to the classroom after a break, offer words of encouragement during tough times, and even supporting their personal experiences. In addition to her teaching duties, Stephanie serves on the Executive Board of the North Carolina Community College Advising Association and the North Carolina Association of Historians.