Haywood Community College holds Paramedic graduation ceremony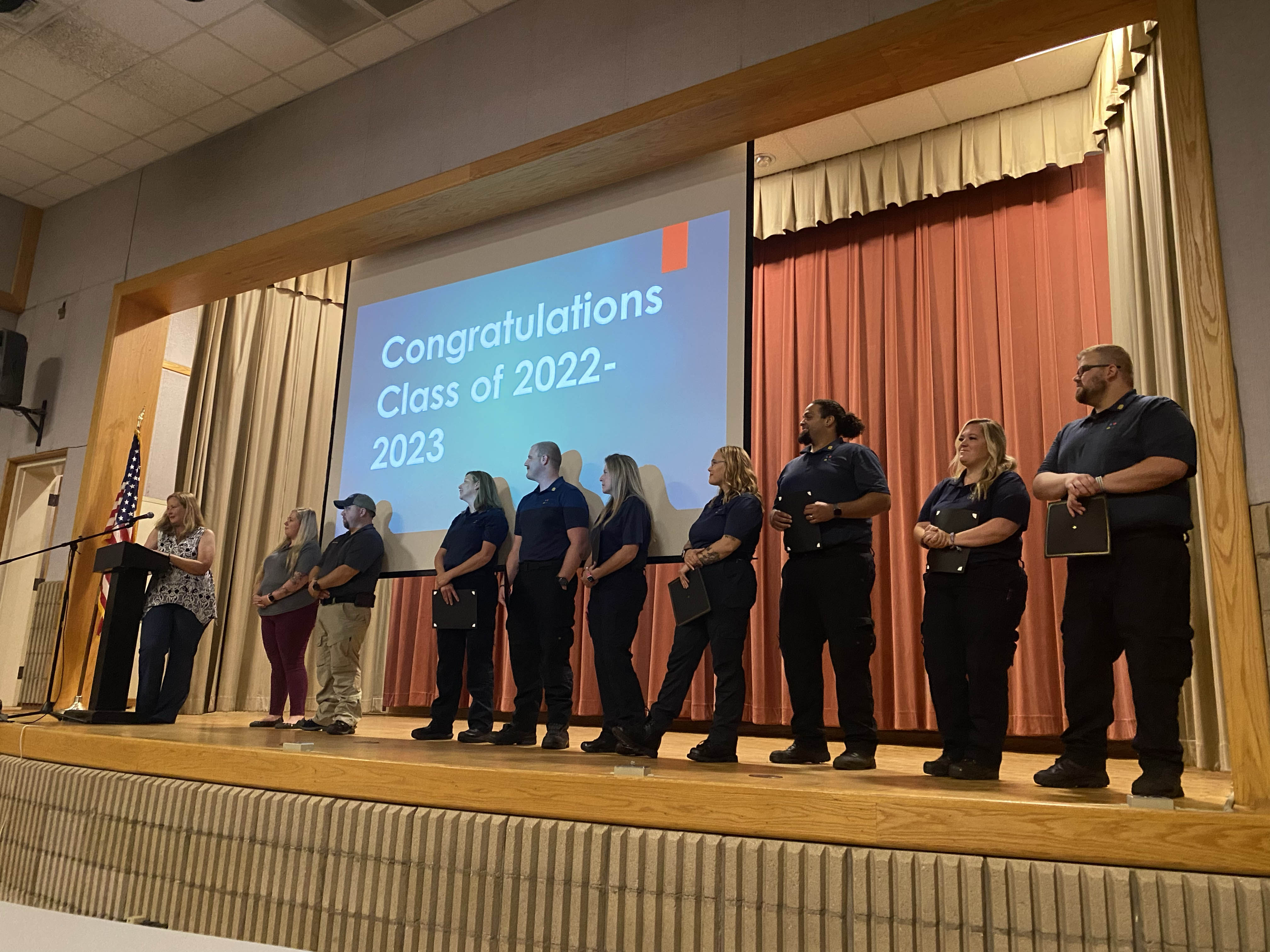 Community members, family members, friends, and even future co-workers all came out to fill the auditorium at the Regional High Technology Center at Haywood Community College to support and congratulate the graduates of the 13-month Paramedic program.
These seven students logged 1,200 hours of class, lab, and clinical time and have performed all their learned paramedic skills at state and national levels. Once these students complete their state exam they will be ready to serve our community.
One of the goals of Haywood Community College is to help all graduates obtain employment and each of these students have already accepted jobs in the high-demand EMS field.
These students will be supporting people when they need help the most. It is reassuring knowing that these students have all the proper training to help those in need in a time of crisis.
HCC's next Paramedic class for 2023 has already been filled but another course will start July of 2024. For more information, please email: HCC-EMSTraining@haywood.edu.