Forest Management Student Selected for Academic Excellence Award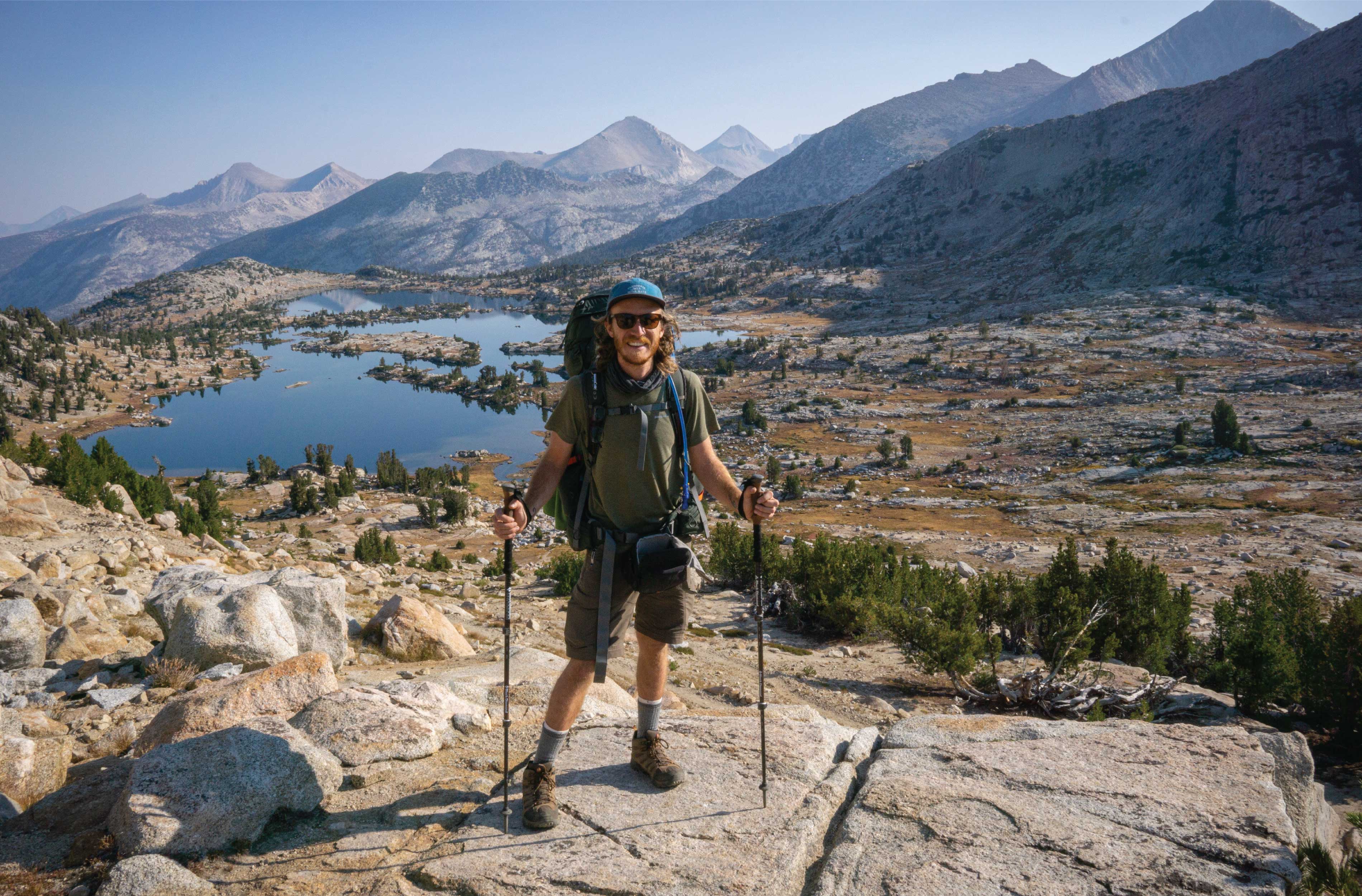 Donated photo. Haywood Community College Forest Management Technology student Brandon Light was selected as the college's Academic Excellence Award winner. Light spent more than a decade after high school exploring different countries, as well as throughout the United States. Seeing the great world we live in inspired Light to return to the classroom to better understand what it means to be sustainable in forestry.
"I am convinced that a thorough understanding of forest ecosystems is critical to ensuring the health and continued survival of life on earth," Light explains. "I hope to make significant positive contributions to forest management. and to become a writer spreading knowledge of ethics, conservation, and sustainability in nature."
At HCC, Light is the president of the HCC Society of American Foresters (SAF) Chapter. He was appointed as a member of the Appalachian SAF Leadership Academy, joined by one other student who is a senior at North Carolina State University. Light was hired as one of three students as a social media intern for the Appalachian SAF. In addition, he works for one of the country's best tree care companies on high-level urban tree care projects such as the willow oak pruning operation this past summer on HCC's main drive.
Light was also awarded a $1,000 scholarship from The North Carolina Forestry Association's Forest Education and Conservation Foundation. He was the 2020 HCC Dendrology Champion.
"I decided to come to HCC because of its reputation in producing quality individuals who are capable of making a difference in natural resource management," Light explains. "Though the pandemic has presented many obstacles to interacting with other professionals in the field, HCC has given me all the resources needed to pursue various internships as well as networking opportunities both within and outside of school. Through HCC's SAF chapter, I have made many connections with professionals in forestry as well as instructors from 4-year universities."
One of Light's instructors describes him as the epitome of what all HCC students should strive for. "He is not only an engaging learner but also is willing to step out of his comfort zone to gain the experiences needed to become a professional in his chosen field. In class, his 'next level' inquisitions foster deep conversations that allow instructors to dive deep into the complex nature of the topics being covered."
Light has applied to the University of Idaho and West Virginia University to continue his education. He plans to pursue a Bachelor's degree in Forest Management and a Master's degree in Wildlife Natural Resource Management. He enjoys reading, woodworking, composing music and hiking.