Machining and Industrial Systems Open House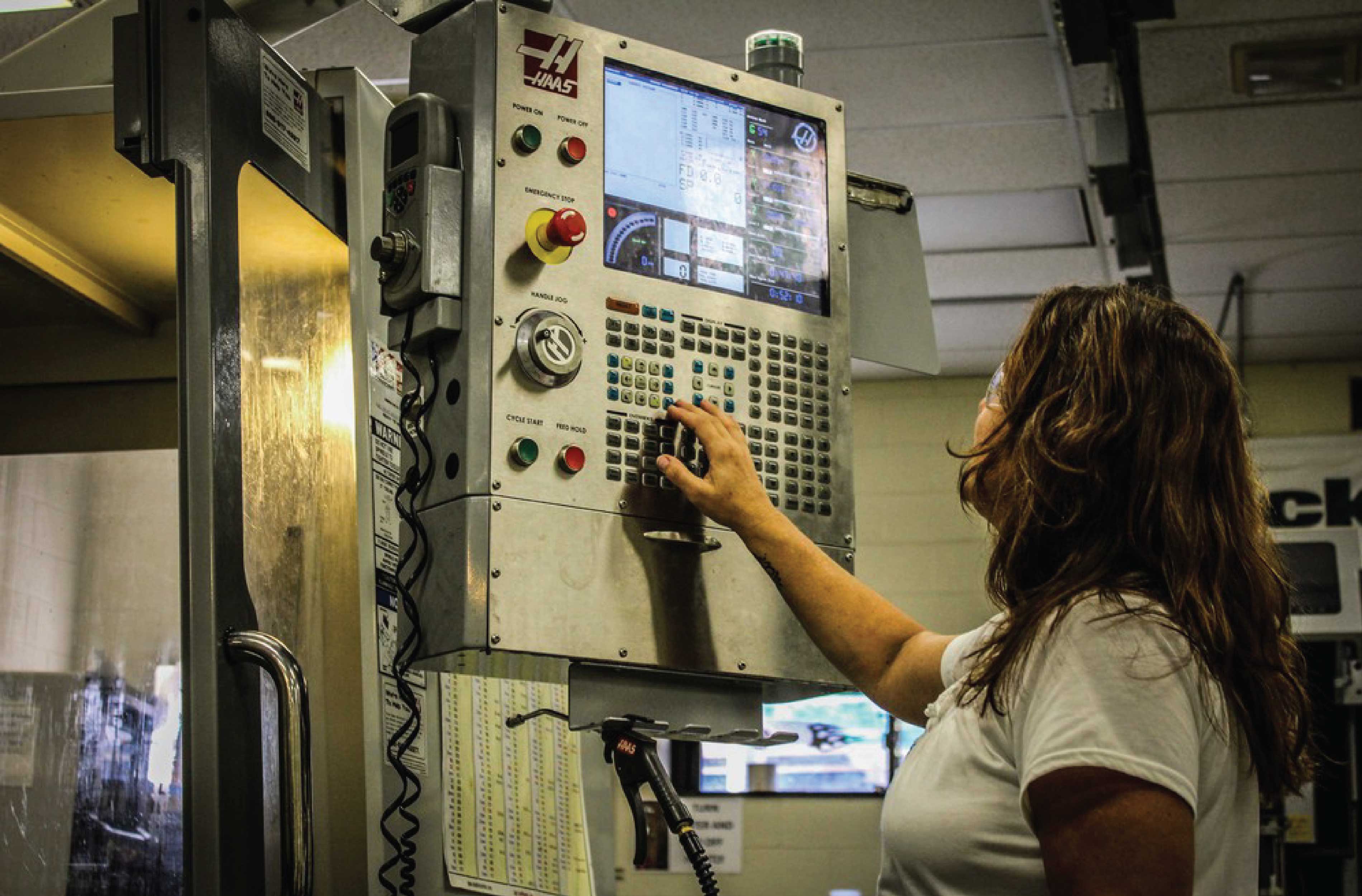 Haywood Community College's Computer-Integrated Machining and Industrial Systems Technology Programs will hold an Open House Thursday, January 6, 2-6 p.m. Located at the Regional High Technology Center, those in attendance will get a chance to see the hands-on equipment students use to ensure they are job-ready before graduating.
The Computer-Integrated Machining Program prepares students for employment as machining technicians in a variety of fields, including aerospace, aviation, medical, renewable energy industries, rapid-prototyping and rapid manufacturing industries, high-tech manufacturing, fabrication industries and specialty machine shops.
The Industrial Systems Technology program teaches students how to service, maintain, repair and install equipment safely. These students will learn multi-craft technical skills in print reading, hydraulics/pneumatics, mechanical systems maintenance, various diagnostic and repair procedures, welding, electricity, machining and fabrication.
HCC computer-integrated machining or industrial systems technology students may pursue an associate degree, diploma or two different certificates. Spring registration is open now, with free tuition available. For more information about these programs or register for spring semester, please visit haywood.edu.
For more information about the Open House, please call 828-564-5128 or email ddburchfield@haywood.edu. Participants must wear a face covering.
Haywood Community College (HCC) is part of the North Carolina Community College System and is accredited by the Southern Association of Colleges & Schools Commission on Colleges (SACSCOC). Founded in 1965, it is an open-door institution with the mission to serve the educational needs and economic growth of our community by promoting lifelong student learning and success. This includes programs for Haywood County high school students through Career and College Promise and Haywood Early College. The college campus, a designated arboretum, boasts one of the most beautiful college campuses in the state with an iconic mill pond, a productive greenhouse, dahlia gardens, an orchard garden and a rhododendron garden.