Local Family Shares their Services with the Community through New Meat Processing Business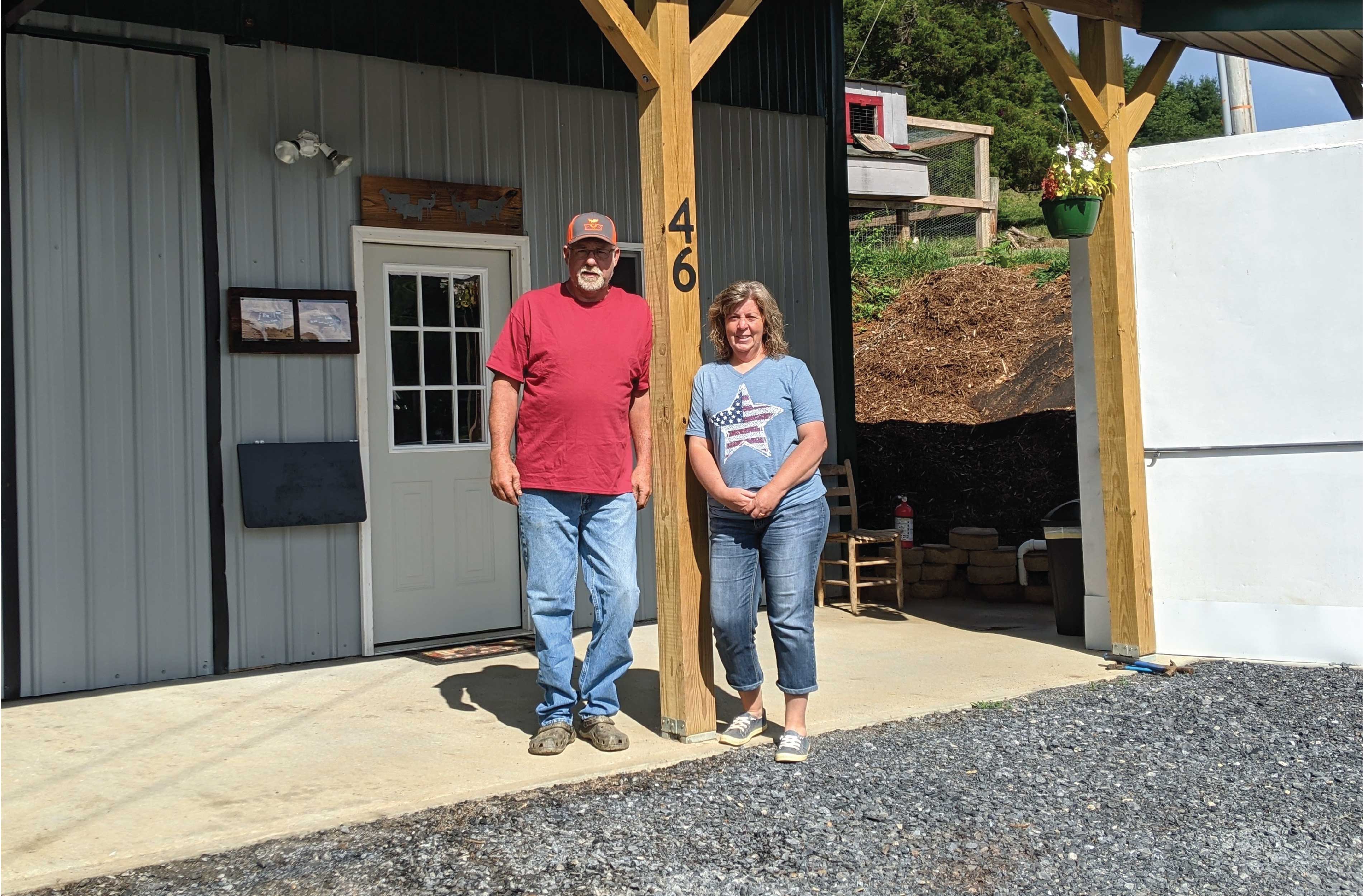 Karen and Darren Wade have spent their lives involved in agriculture. When they got married, their farm consisted of a few cows. Fast forward to now, and the self-proclaimed 'gathering tribe' have added quite a bit to their inventory, and together with family, this includes a 75-acre farm, 20 antique tractors, more than 30 peddle tractors and about 75 cattle. More importantly, they have gathered experience and knowledge in farm living, enough to offer their services to the community in the form of custom meat processing.
Riverside Meat Processing will process the meat customers bring in, whether it's fresh cuts of beef, pork or venison. "Our family brings many years' worth of experience to Haywood County," Karen explains. "We want to share this with the community in the form of processing, packaging and freezing fresh meat. When people purchase meat from us, they will know exactly what it was fed and how it was raised."
Tracing back the journey, Karen showed her first livestock at the age of 12 and continued until she aged out of the competitions. Her daughter showed her first sheep before the age of two. As a senior project, Karen's daughter, Courtney, restored an antique tractor with her father and grandfather and started a hobby that has lasted for years.
Traveling throughout North Carolina and Tennessee, the Wades have even ventured to Ireland on a tractor tour. Next up, they head to Kansas for a tractor show.
"We enjoy living the simple life," Karen says. "We use antique farm equipment to work our garden. We preserve as much as we can from the garden. We have chickens that provide us with eggs, and very rarely do we buy meat at the store."
While the knowledge and experience of meat processing is second nature to the Wades, how to start and run a business was not. The couple turned to the Small Business Center at Haywood Community College. "It is a great place to use the resources available when starting a business. We were connected with Empowering Mountain Food Systems, where we received a small grant to buy equipment," Karen explains. "We got good advice on questions to ask on everything from taxes to legal. It's a good service, and we want people to know it's there."
The Haywood Community College Small Business Center (HCC SBC) offers FREE one-on-one counseling services, training opportunities and resource referrals for current and prospective small business owners in Haywood County. Through the EmPOWERing Mountain Food Systems (EMFS) project, the HCC SBC has actively worked in collaboration with producers, food businesses, schools and regional partners to increase business opportunities that support the expansion of the food supply chain, ultimately enhancing the local food economy. EMFS offers support and programs in areas including Enhanced Business Support Services, Apprenticeships, Grant and Loan Programs, Events and Learning Opportunities and more.
Riverside Meat Processing has a Facebook page, Riverside Custom Meat Processing, LLC. As a small, family-run business, to accommodate customers, please call to get on the calendar. It is important to note that beef needs to hang for at least 14 days to age, whereas pigs only need to hang a day or two before processing. Prices are based on a weight range and can be found on the Facebook page or by phone. Reach out to the Wades at Riverside Meat Processing through Facebook or by calling 828-593-8326.