SmartFit Gym Provides Safe Gym Experience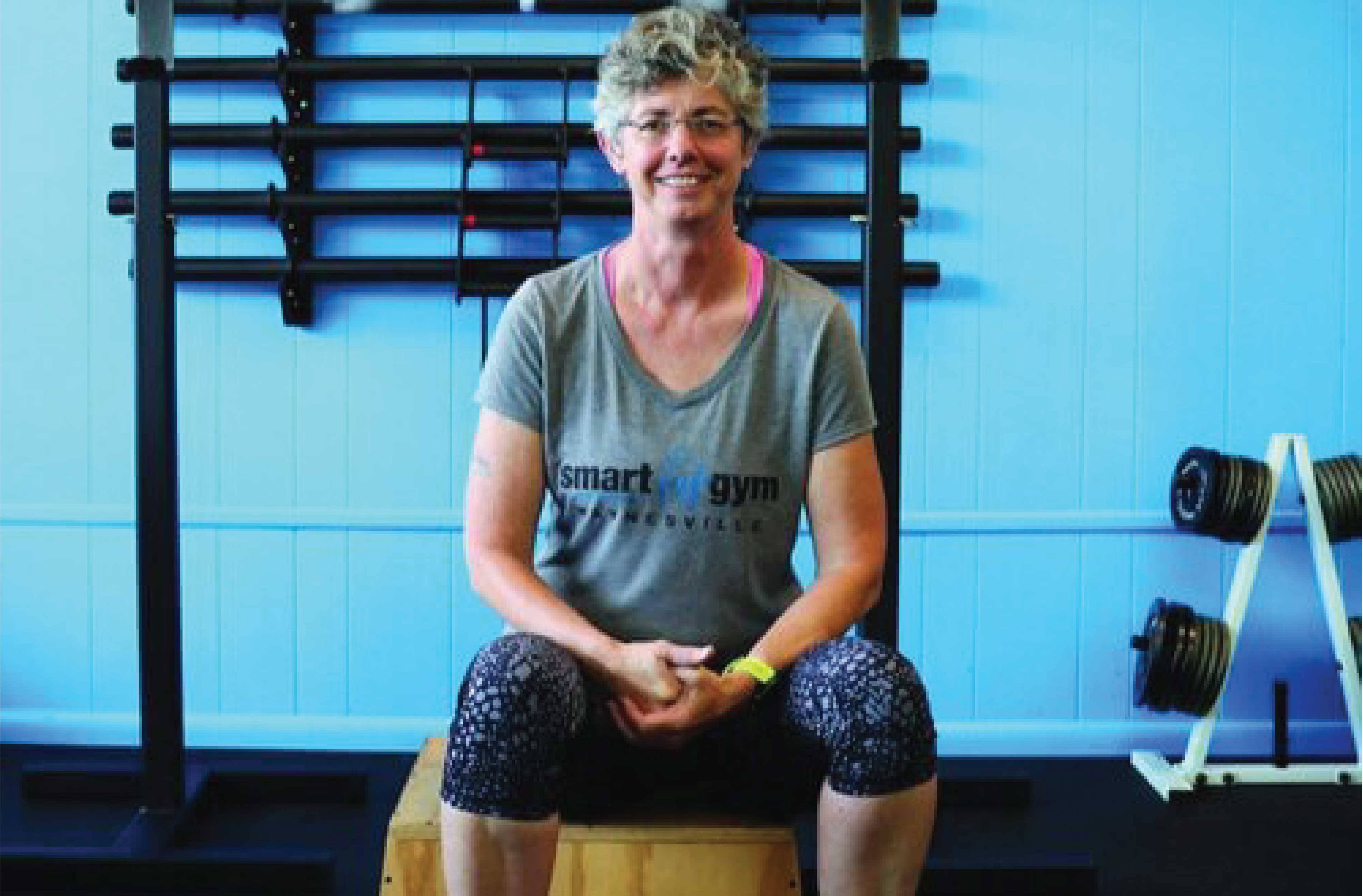 While it is safe to say most small businesses in North Carolina had to dig deep and remain agile to make it through a tumultuous year with COVID-19, SmartFit Gym in Waynesville was no different. But owner Diane Giermek had an advantage once things started getting back to normal. SmartFit Gym offers one-on-one personal training in a private studio, providing a safe gym experience.
"Because of the personalized setup, people seeking a smaller gym realized SmartFit offered this safe environment," Giermek explains.
As a result, she started scaling her business with the addition of new clients, resulting in the tough decision to move to a larger facility or stay where she was. Taking a leap of faith, she moved the gym to a new location at 224 Branner Avenue in Waynesville and knew the decision was the right one.
When Giermek started SmartFit Gym, she embarked on the journey with a partner by her side. Once her partner decided to leave the business, Giermek knew that she could use a little assistance with the business side of her concept. At this time, she turned to Haywood Community College's Small Business Center and director Katy Gould for assistance in navigating her small business journey.
"Katy has always been right there with advice and information," Giermek explains. "She taught me I could learn the skills I was lacking. She is like an anchor, making me feel like I am not in this alone."
The journey to opening SmartFit Gym began when another journey ended. After years of working in landscaping, Giermek had the opportunity to reevaluate her aspirations and career to see what really fueled her. "I had the opportunity to decide what I wanted to do, so I was asked to be a part-time trainer in a gym."
Giermek found it was the perfect fit for her. "I love the freedom with this field. I can tailor to each client's needs. I enjoy expanding my knowledge base and working with people. Through my role as a personal trainer, I can bring those two things together. I love to see the changes in people and enable them to have productive and independent lives. I get gratification out of it."
At SmartFit Gym, Giermek works with clients to create a total fitness program that includes personalized strength training and nutritional guidance.
"I pride myself on educating clients to be fit and healthy, which is where the smart in SmartFit comes from. You can be fit and not healthy. You must have good nutrition and proper form and technique. Learning new things can be frustrating and overwhelming. At SmartFit, clients can learn new things in an environment where no one else is around."
Giermek is a Certified Personal Trainer through the National Academy of Sports Medicine. With a decade of experience, she is also a fitness nutrition specialist and a movement and mobility specialist. SmartFit offers a free consultation and as an Army veteran herself, Giermek offers a 25% Hometown Heroes discount for military, veterans, police, doctors, nurses, first responders, EMTs and firefighters.
Giermek is quick to point out that along the way, she would have made more mistakes without the help from HCC's Small Business Center and direction from Katy Gould. "Katy plants the seeds to help me make decisions and gives me strength to follow through with them."
Visit SBC.Haywood.edu or call 828.627.4512 for additional information. Thinking about starting a business in Haywood County or growing an existing business? Take advantage of the programs, services, and resources provided by the Small Business Center. The NC Community College's Small Business Center Network facilitates an economic impact in 90 percent of all NC counties each year and ranks number one in the U.S. for total business seminars and participants. In addition, the network helps start an average of over 700 businesses every year and works to create and retain 3,800 jobs annually for North Carolina. Visit ncsbc.net for more information.