Foundation Offers Tuition Free Guarantee to 2021 Haywood County High School Graduates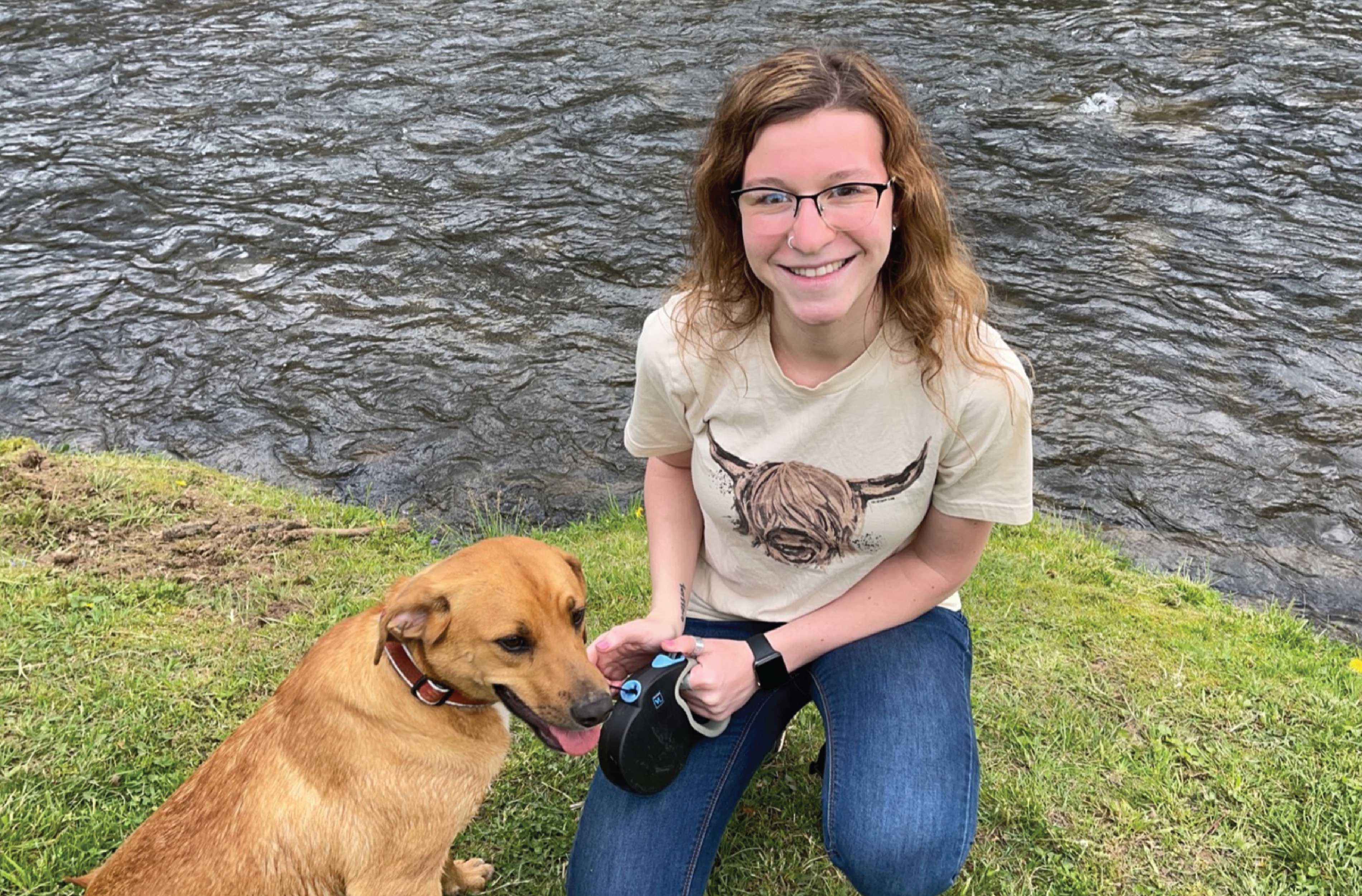 Haywood Community College Foundation's Tuition Free Guarantee Scholarship is sometimes the deciding factor for Haywood County seniors when deciding where to go to college. But for 2019 Pisgah High School graduate Ivy Cook, receiving this scholarship was an added bonus. Cook had already planned to attend HCC before finishing high school but knowing four semesters were covered made her decision all the better.
"Receiving the Tuition Free Scholarship helped a lot financially, but it also helped with my stress level," Cook explains. "I was able to save a lot of money, and I am thankful for receiving it. I got the same education as I would at a four-year school."
Cook is completing an Associate in General Education degree at HCC and will be in the Nursing program next year. She works full-time as a Certified Nurse Aide at Haywood Regional Medical Center in the Intensive Care Unit. She has worked in health care for several years.
According to Cook, "I have always liked helping people. It takes patience and a genuine caring nature."
With high school graduations just around the corner, it is not too late to take advantage of HCC Foundation's Tuition Free Guarantee. Available to 2021 Haywood County high school graduates from public, private or homeschools, this scholarship will pay for up to four semesters at the in-state tuition rate and select fees for any 2021 qualifying high school graduate who does not obtain the full amount needed through federal financial aid and/or scholarships.
The Tuition Free Guarantee scholarship is applicable for fall and spring semesters for up to two years for students continuing to meet the scholarship criteria. This scholarship covers tuition for in-state HCC students. Students may apply for and receive additional financial aid or scholarships through other funding methods that could help cover fees such as those required for various programs and courses or books and materials.

In order to qualify for the Tuition Free Guarantee, students must complete the following steps before Friday, July 23rd, 2021 for the Fall 2021 semester:​
Hold a minimum high school GPA of 2.8.
Enroll in a minimum of 12 credit hours per semester (full-time status) at HCC.
Each year students must complete the FAFSA (Free Application for Federal Student Aid). Applications can be found at

fafsa.gov.
Annually complete the HCC scholarship application. This can be found at

haywood.academicworks.com.
Meet with one of HCC's Success Coaches prior to enrolling in courses.
For more information about this scholarship, please email hcc-scholarships@haywood.edu or call 828-565-4120.