College & Career Readiness
College & Career Readiness
Haywood Community College offers multiple pathways to reach your high school educational goals. The mission of the College & Career Readiness Program is to provide free programs to help students gain credentials enabling them to graduate high school or gain a high school credential, learn how to speak English, become more ready for college, or to gain skills for everyday life goals.

Adult High School
Combine the credits you already earned in public school with credits earned in our Adult High School program to gain a High School diploma, which is issued by Haywood County Public Schools and Haywood Community College.
Free in-person and online classes available!
High School Equivalency (Formerly GED)
This track is for students looking to obtain a high school credential. Testing to complete this program includes 4-5 tests. At orientation students are given a free assessment of their grade level and ability to successfully pass the GED or HiSet tests. Our program has a student-centered focus designed to engage, motivate, empower and encourage success toward completion of the HSE diploma.
Free in-person and online classes available!
English Language Aquisition
The English Language Acquisition Program (formerly ESL) offers ongoing classes for all levels in several locations throughout Haywood County. These classes are designed for international students who want to improve their English reading, writing, listening, and speaking skills. ELA topics in class include academic and business English, American culture, life skills, pronunciation, rights and responsibilities of citizenship, U.S. History and Government, and computer skills.
This program is offered free of charge and can help you earn more money, get a better job, attend college, help children with homework, and prepare for the citizenship test.
Free in-person and online classes available!
Adult Basic Education
HCC's Adult Basic Skills program assists adults to build reading skills, obtain employability skills, and become self-sufficient. Students who are parents find the ABE program particularly helpful for gaining the skills necessary to assist in their children's homework. The program also provides skill building instruction which supports the transition to other programs at Haywood Community College.
Free in-person and online classes available!
Bobcat Chat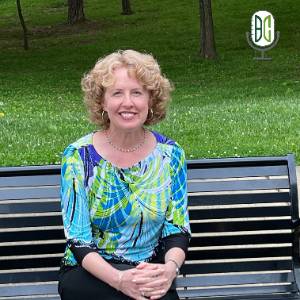 What is CCR? How does our team personalize the experience for each student? That's what we're here to answer when we set down with out College & Career Readiness Director, Jennifer Yowell. Jennifer and her team provide amazing assistance in a variety of important subjects to keep members of our community on track toward their educational goals. From Adult High School to English Language Acquisition, HCC provides a variety of FREE resources for those that need it.
For More Information Contact