Wool Applique and Embroidery
Wool Applique and Embroidery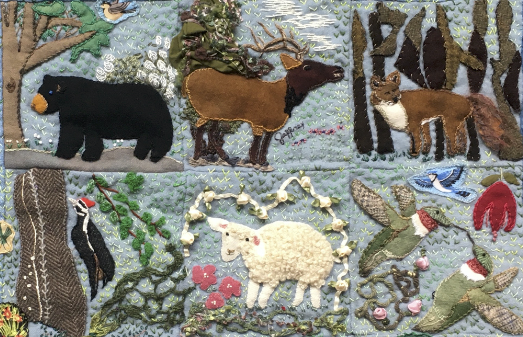 Instructor: Denise Seay
Location: Oak Building, Upstairs Tuition: $132.00
Slow-Sew. Wool applique and embroidery are soothing, portable and affordable. Blocks work up quickly. Students will explore working with and felting wool and discovering threads and multiple hand embroidery stitches. Three block patterns will be available and students should expect to complete all three blocks in this 3-week course with work outside of class. Very addictive!
Course Code Date Time
CSP 4000 24903: 41061 10/14/23– 10/28/23 Saturday, 10AM-2PM
Register Deadline: 10/9/23
How to Register by Email:

1. Download Creative Arts Registration Form (Form must be fully completed to be accepted)

2. Email completed form to tajohnson3@haywood.edu

3. If you are registering through email please await a Successful Confirmation Registration Email.
This service is only available to those that register by email.




How to Register in Person:
Please visit Student Services Department on the top floor of the Hemlock Building at
185 Freedlander Drive, Clyde, NC 28721.