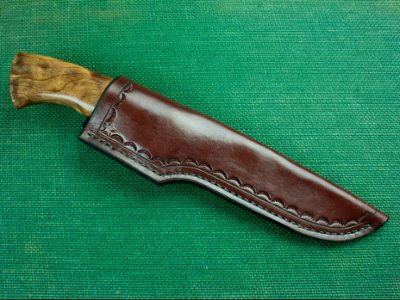 Knife Sheath Class
Instructor: Ken Hall
Location: Walnut Building, 3327 & 3337 Tuition: $174.00
This 2-day class. Students will be instructed on how to construct a knife sheath, material selection, and techniques. Materials and supplies will be provided to make a finished knife sheath. Students need to bring a knife to make the sheath for the course.
Instructor: Ken Hall
Please check back in the Spring of 2024! Thank you for coming!
How to Register by Email:

1. Download Creative Arts Registration Form (Form must be fully completed to be accepted)

2. Email completed form to tajohnson3@haywood.edu

3. If you are registering through email please await a Successful Confirmation Registration Email.
This service is only available to those that register by email.




How to Register in Person:
Please visit Student Services Department on the top floor of the Hemlock Building at
185 Freedlander Drive, Clyde, NC 28721.