Violin & Cello for Beginners
Violin & Cello for Beginners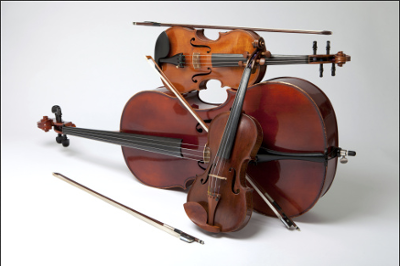 Instructor: Ashley Winters
Location: Sycamore Building, 7315 Tuition: $140.00
Through music we learn to become storytellers!
This introductory course welcomes students with little to no strings experience for both violin and cello. We begin the class with a tour of the instrument and bow. Together we will learn basic sight-reading skills, ear-training exercises, practice scales, and explore different musical styles such as classical and fiddle tunes. These lessons can be catered to individual students' interests. Instructor: Ashley Winters
Needed Materials not included in the course costs: "Essential Elements for Strings 1" by Hal Leonard Publishing and a rented/own instrument
Course Code Date Time
CSP 4000 24839 1/23-4/17 Monday, 5:45pm-6:45pm
No class on 4/10/23
Registration Deadline: 1/17/23
How to Register by Email:

1. Download Creative Arts Registration Form (Form must be fully completed to be accepted)

2. Email completed form to alross@haywood.edu

3. If you are registering through email please await a Successful Confirmation Registration Email.
This service is only available to those that register by email.




How to Register in Person:
Please visit Student Services Department on the top floor of the Hemlock Building at
185 Freedlander Drive, Clyde, NC 28721.