Create Holiday Printed Cards and Wrapping Paper
Create Holiday Printed Cards and Wrapping Paper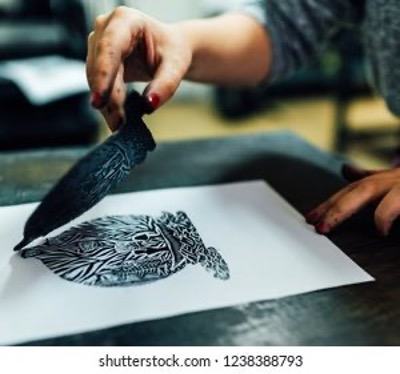 Instructor: Lauren Medford
Location: Sycamore Bdg, RM 7306 Tuition: 44.00
In this one-day class students will create holiday-themed wrapping paper and greeting cards for gift-giving during the holiday season! Students will have knowledge in basic stamp and printmaking upon completion of this class as well as completed projects to share for the holiday season! Instructor: Lauren Medford
Students are responsible for materials and materials cost start at $62.00. Materials may be less or more and price is dependent upon students chosen vendor.
Please Check back for updates closer to the Fall of 2023 Season, thank you.
How to Register by Email:

1. Download Creative Arts Registration Form (Form must be fully completed to be accepted)

2. Email completed form to tajohnson3@haywood.edu

3. If you are registering through email please await a Successful Confirmation Registration Email.
This service is only available to those that register by email.




How to Register in Person:
Please visit Student Services Department on the top floor of the Hemlock Building at
185 Freedlander Drive, Clyde, NC 28721.