Beginning Piecing and Quilting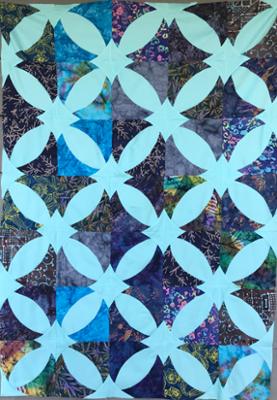 Beginning Piecing and Quilting
Instructor: Denise Seay
Location: Oak Bdg, Upstairs Tuition: 127.00
Always wanted to try quilting; need a schedule to finish those UFO's (Un-Finished Objects); just want to hang out with quilters? This class can be whatever you want. We'll have fun learning the basics of piecing, applique and quilting skills by hand and machine, but if you're beyond basic and want to do your own thing, join us. We'll begin with exploring fabric, rotary cutting, supplies and use of the sewing machine. Sewing machines provided, but feel free to bring your own. Students will proceed at their own pace, but a small quilt top is possible. The last class will be devoted to preparing the top for quilting. Supply list to be provided.
Course Code Date Time
CSP 4000 24922 8/17/23-8/31/23 Thursday, 10AM-2PM
How to Register: Please contact Creative Arts Coordinator by email or call 828-565-4152 by 8/12/23 to be registered for class
How to Register by Email:

1. Download Creative Arts Registration Form (Form must be fully completed to be accepted)

2. Email completed form to tajohnson3@haywood.edu

3. If you are registering through email please await a Successful Confirmation Registration Email.
This service is only available to those that register by email.




How to Register in Person:
Please visit Student Services Department on the top floor of the Hemlock Building at
185 Freedlander Drive, Clyde, NC 28721.