Professional Crafts Wood Instructor Creates Trout for Race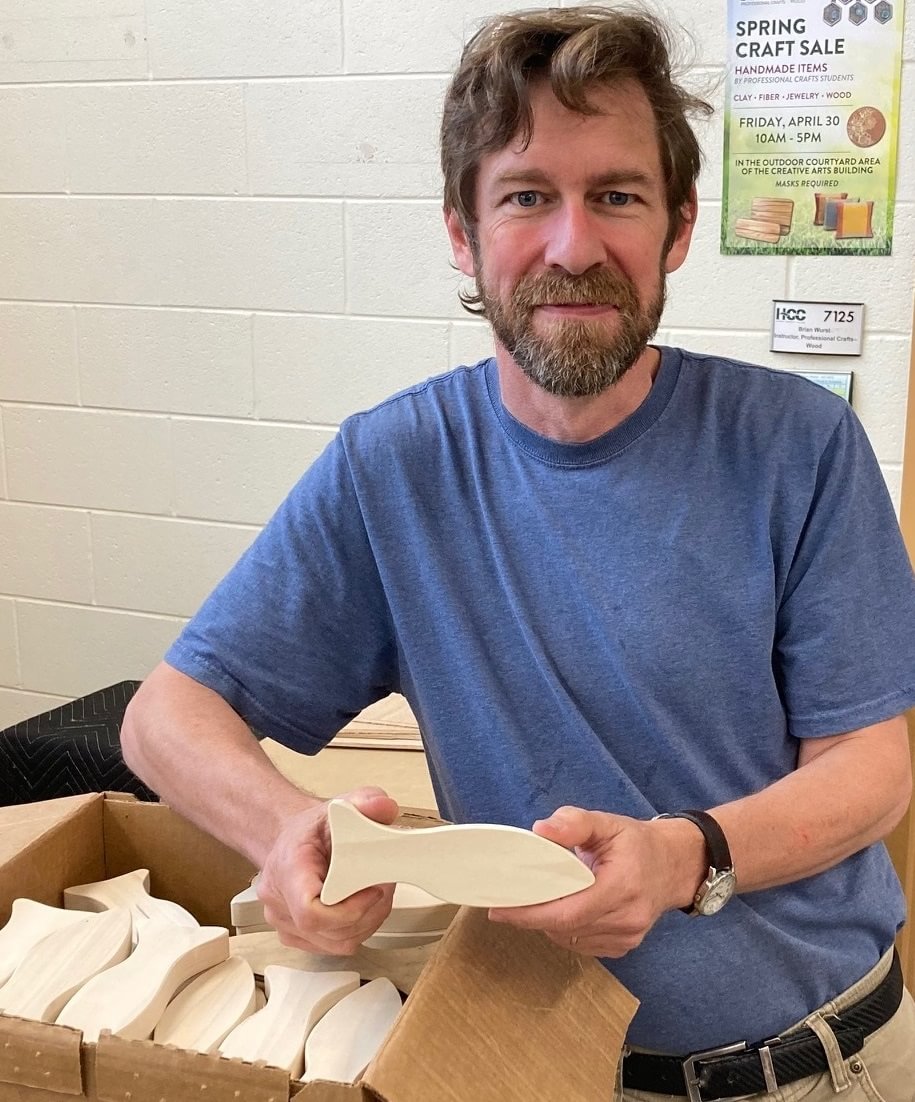 Haywood Community College's Professional Crafts Wood instructor Brian Wurst and student lab technicians crafted a few hundred wooden fish for use in Haywood Waterways Association and Big Brothers Big Sisters Trout Race. The 'trout' will race down the Pigeon River in Canton on October 2 at 2 p.m. for a chance to win prizes. All proceeds support Big Brothers Big Sisters' mission to help the youth of Haywood County reach their potential and Haywood Waterways' work that includes river clean-ups, assessing streambank damage, and finding the technical and resources to correct the issues caused by flooding.
While Wurst says he gets many calls for opportunities to help the community, this was a perfect fit. "This is a way we can help local non-profits. It is part of the college's mission to help. It is good outreach, a way to network with the community and an important example for students to see. And it's the right thing to do."
The Trout Race will be held in conjunction with the grand reopening and Oktoberfest at BearWaters Brewing: Riverside in Canton. T-shirts will be sold to support the business flood relief fund.
Trout may be purchased online at haywoodwaterways.org. For more info on the Trout Race, please call 828-476-4667, email info@haywoodwaterways.org or visit haywoodwaterways.org.
HCC's Professional Crafts programs offer an innovative, affordable, groundbreaking craft education. Through a unique blend of studio experience, classroom education and hands-on business experience, students can achieve the skills necessary to become viable independent studio artists or to become valuable, skilled employees in the expanding craft industry.