Fish & Wildlife Graduate Says Secret Ingredient of the Successful Program is the Hands-On, Practical Approach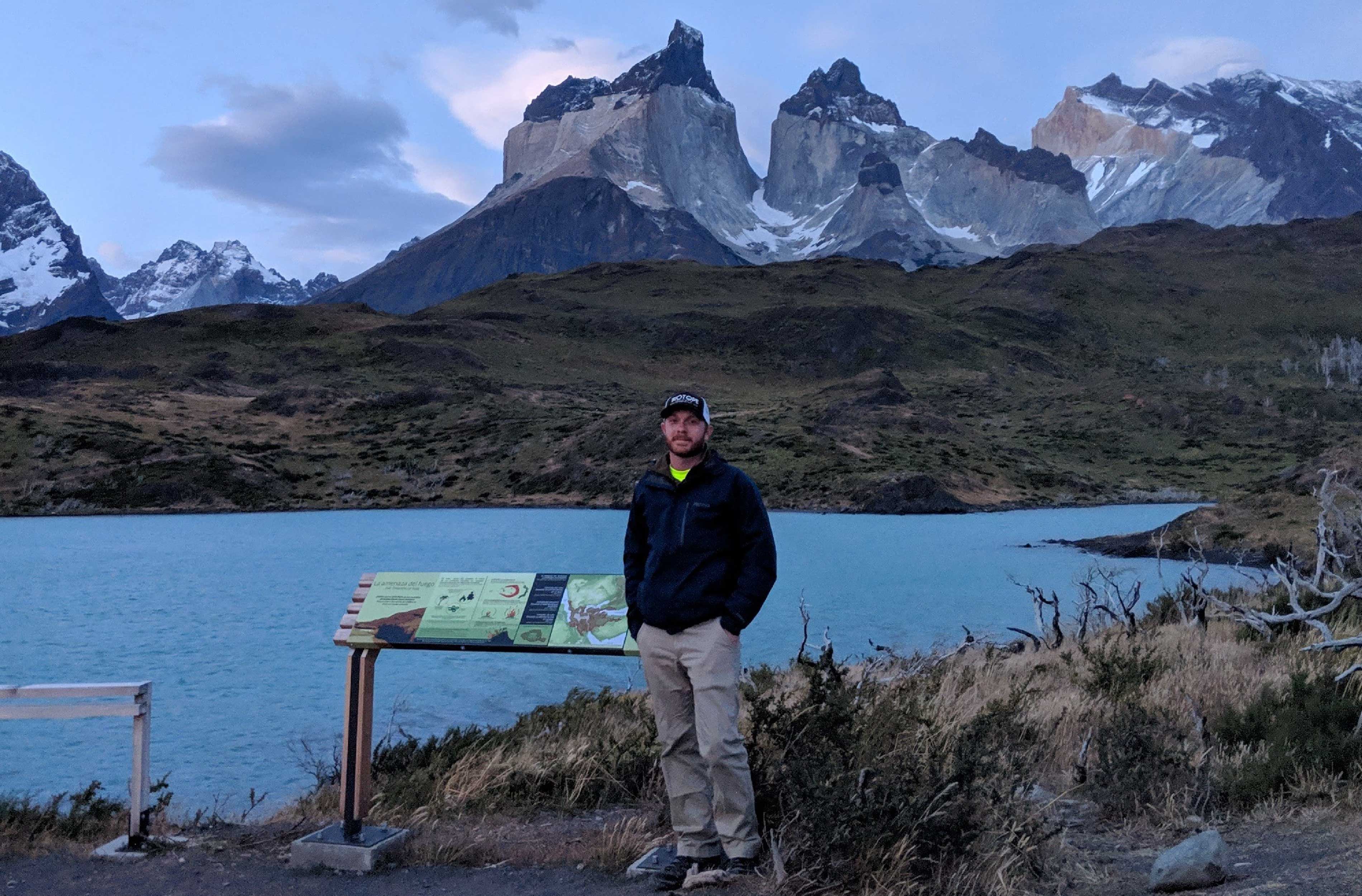 Donated photo. Dylan Brooks, 2011 Haywood Community College Fish and Wildlife graduate, co-owns Biotope Forestry & Environmental. His work covers the forests of the eastern United States.
When Dylan Brooks first started his college education, he began in a business program. It didn't take long to figure out that sitting in a classroom or eventually in an office was not what he wanted to do. So, Brooks enrolled in Haywood Community College's Fish and Wildlife Management Technology program. Now as a 2011 graduate and co-owner of Biotope Forestry & Environmental, he spends the days without walls throughout the forests of the eastern United States.
As a student, Brooks found the hands-on approach to learning at HCC a perfect fit. "The hands-on and practical style of teaching at HCC allows students to learn how to be a forester or wildlife biologist by taking students in the field and actually simulating day to day operations of foresters and wildlife biologists in the public and private industries," Brooks explains. "The teaching methodologies and contagious enthusiasm exuded by the instructors shaped my knowledge base and passion for the field in such a way that I have felt equipped for every obstacle presented to me in my educational and professional career."
Brooks believes the secret ingredient to the success of HCC's program is the experience students receive in labs. "The labs at HCC were priceless in terms of gaining hands-on experience and rubbing elbows with professionals in the industry. There was absolutely no shortage of opportunity as long as students were willing to travel and be opportunistic. Almost every forestry or wildlife crew I have worked with since graduating has contained HCC graduates and they have consistently been more prepared for technician positions than their peers."
After graduating from HCC, Brooks continued his education at Western Carolina University where he obtained a Bachelor's degree in Natural Resource Conservation and Management.
Originally from Sylva, Brooks has lived in Canada for the last five years. Beginning in October, he will take his career on the road as he lives out of a camper with a mobile office to visit Biotope's different project areas across the country. The company is based out of Texas with projects throughout eastern United States. It offers a wide array of services such as forest inventory and assessment, threatened and endangered species surveys, GIS mapping, and forest management and habitat conservation plans.
As Brooks explains, a typical day is really dependent on the season. "Throughout the fall and winter a typical day likely consists of conducting timber appraisals for forest management plans anywhere from Texas to Virginia," he says. "A typical day in the summer can consist of mist net surveys for threatened or endangered bat species anywhere from North Carolina to Minnesota. When not mist netting in the summer, we fill gaps by conducting forest inventory."
One of the best parts of his job, Brooks says is the comradery shared with the crews in different regions. This comradery is something he experienced as a student at HCC. "I have always preferred a team environment and the structure of the program made it feel as though our group was going through everything as a team. This provided us with a support group to make sure we made it to graduation, helping each other through some very challenging classes. To this day, most of my best friends and coworkers are fellow HCC alumni."
HCC's Fish and Wildlife Management Technology program prepares graduates for careers in the planning, production, processing, management, and conservation of wildlife, timber, and agriculture. It is a good fit for individuals who want to work to conserve natural resources or protect the environment.