Forestry Management Graduate Works to Preserve Traditional Tribal Ecological Knowledge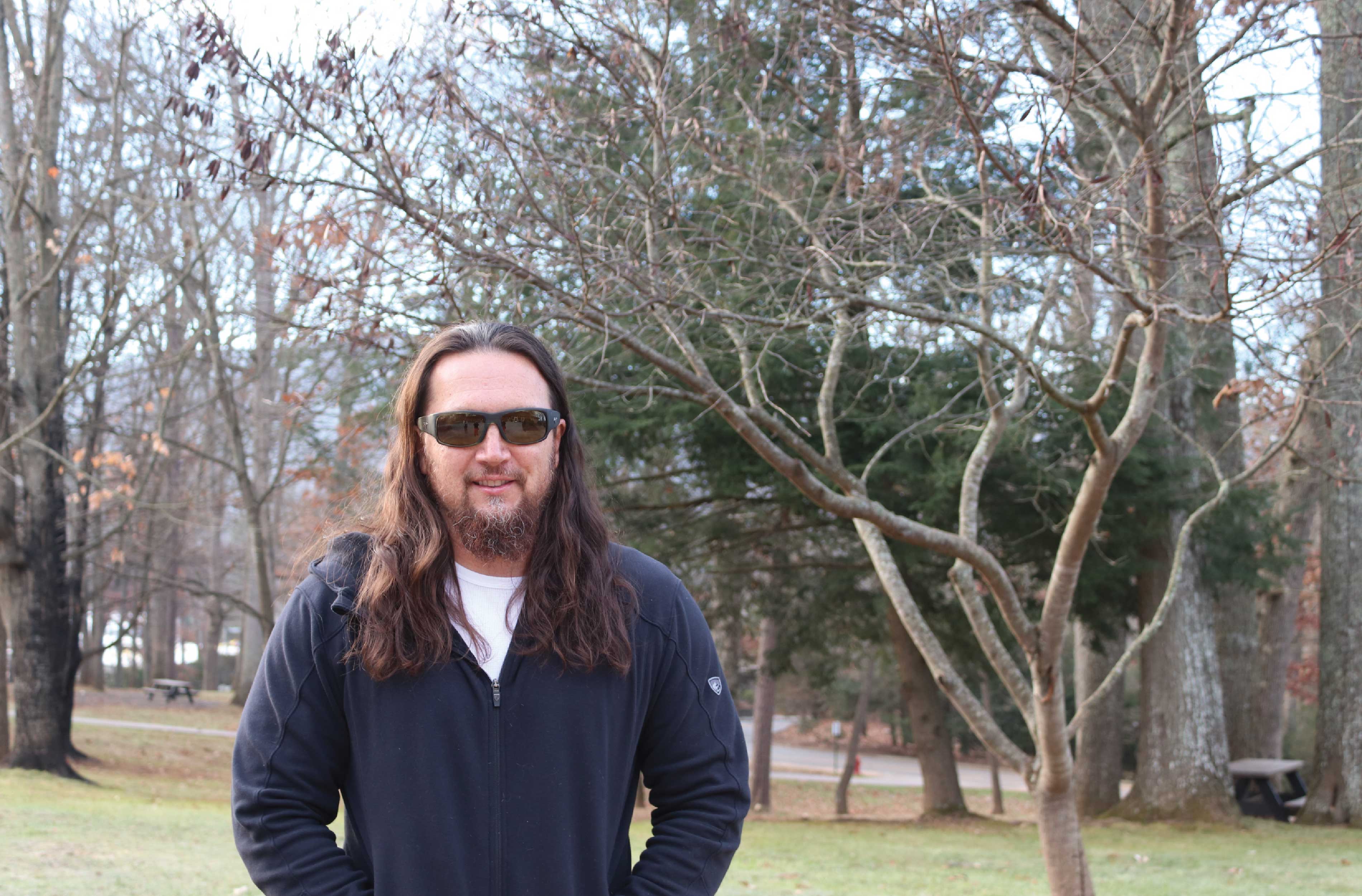 When Tommy Cabe, a 2000 Haywood Community College Forestry Management Technology graduate, got out of the Navy, he wasn't sure what his next step was going to be. Looking back, it was easy to see he was perfectly suited for a job outdoors. Working in the forest was always in his future. During his service to our country, Cabe worked in cartography and mapping. Then he had brief stints as a land surveyor and with a tree company.
"I have always wanted to be in the woods," he explains. "It is a source of refuge. It's a way to detach from what's going on, a time to appreciate nature."
This led Cabe to HCC's Forestry program. It was the perfect environment where he could spend a lot of class time outdoors, learning hands-on and in a small environment. "After finishing HCC, I realized I was better prepared than if I had gone to a four-year university," Cabe explains. "The smaller class sizes gave more room for dialog. It also made it easy for me to adapt to different strategies in the work field."
Like many of HCC's Natural Resources graduates, Cabe had a job before he graduated. He worked for the Eastern Band of Cherokee Indians in the Environmental Department as an Air Quality Technician. Later, Cabe became a Water Quality Technician as the Non-Point Source Coordinator, where he managed several projects to minimize pollution in watersheds. Throughout his time with the Eastern Band, Cabe has climbed the ranks, becoming the Tribal Environmental Planner overseeing the Air Quality Program and the Non-Point Source Program.
Currently, Cabe is the Tribal Forest Resource Liaison, where he works in conjunction with the Forest Service. Being a tribal member makes Cabe perfectly suited for this position, where he brings traditional ecological knowledge of the tribe to the table when working with the forest service.
In his position, Cabe is responsible for forest management plan development on the Trust Lands and forested tribal acres. He works to ensure there are sound forest practices in place on tribal lands.
Cabe says, "In my position, I enjoy watching how science evolves and seeing how traditional Cherokee practices make sense. I work to progress relationships and merge views."
Students in HCC's Forestry Management Technology program will gain an understanding of the principles and develop competencies and technical skills in the production, utilization, and conservation of natural resources. Graduates qualify for natural resources technician positions in a wide range of national outdoor venues.
Spring registration is now open. For more information about HCC's Forestry Management Technology program or spring registration, please visit haywood.edu or call 828-627-4500.
Photo by Suzanna Moses. Pictured is Tommy Cabe, a 2000 Haywood Community College Forestry Management Technology graduate. Cabe is the Tribal Forest Resource Liaison for the Eastern band of Cherokee Indians, where he works in conjunction with the Forest Service.
Haywood Community College (HCC) is part of the North Carolina Community College System and is accredited by the Southern Association of Colleges & Schools Commission on Colleges (SACSCOC). Founded in 1965, it is an open-door institution with the mission to serve the educational needs and economic growth of our community by promoting lifelong student learning and success. This includes programs for Haywood County high school students through Career and College Promise and Haywood Early College. The college campus, a designated arboretum, boasts one of the most beautiful college campuses in the state with an iconic mill pond, a productive greenhouse, dahlia gardens, an orchard garden and a rhododendron garden.