Cosmetology
If you love working with people while providing a service that is always popular, following your dream of becoming a cosmetologist can become a reality at Haywood Community College. Our skilled instructors provide students with a competency-based knowledge of the industry and principles to become successful. With coursework focusing on the artistic side of the profession coupled with hands-on learning, students will have the understanding to qualify for the State Board of Cosmetic Arts examination to obtain their licensure. To ensure successful completion of the cosmetology program, students will complete 1,500 clinical hours and will need to have a GPA of 2.0 or higher.

Highlights of the Program
Hair design
Chemical processes
Skin care
Nail care
Multi-cultural practices
Business/computer principles
Product knowledge
Degrees/Diplomas
Associate in Science – Cosmetology

Diploma in Cosmetology
More Info
Potential Careers
Hair Color Technician
Salon Trainer
Salon Manager
Entrepreneur
Hairdresser
Salon
The Haywood Community College Cosmetic Arts Department offers salon services to the public.
We offer affordable services that please your sense of style and will pamper you to the point of complete relaxation. The students are fully supervised by licensed professional instructors Our goal is to create an exceptional guest experience for each client.
The salon operates from September until May. The salon accepts cash or check payments only.
To make an appointment or to get more information, call the appointment line at 828-627-4642.
Hands-On Experience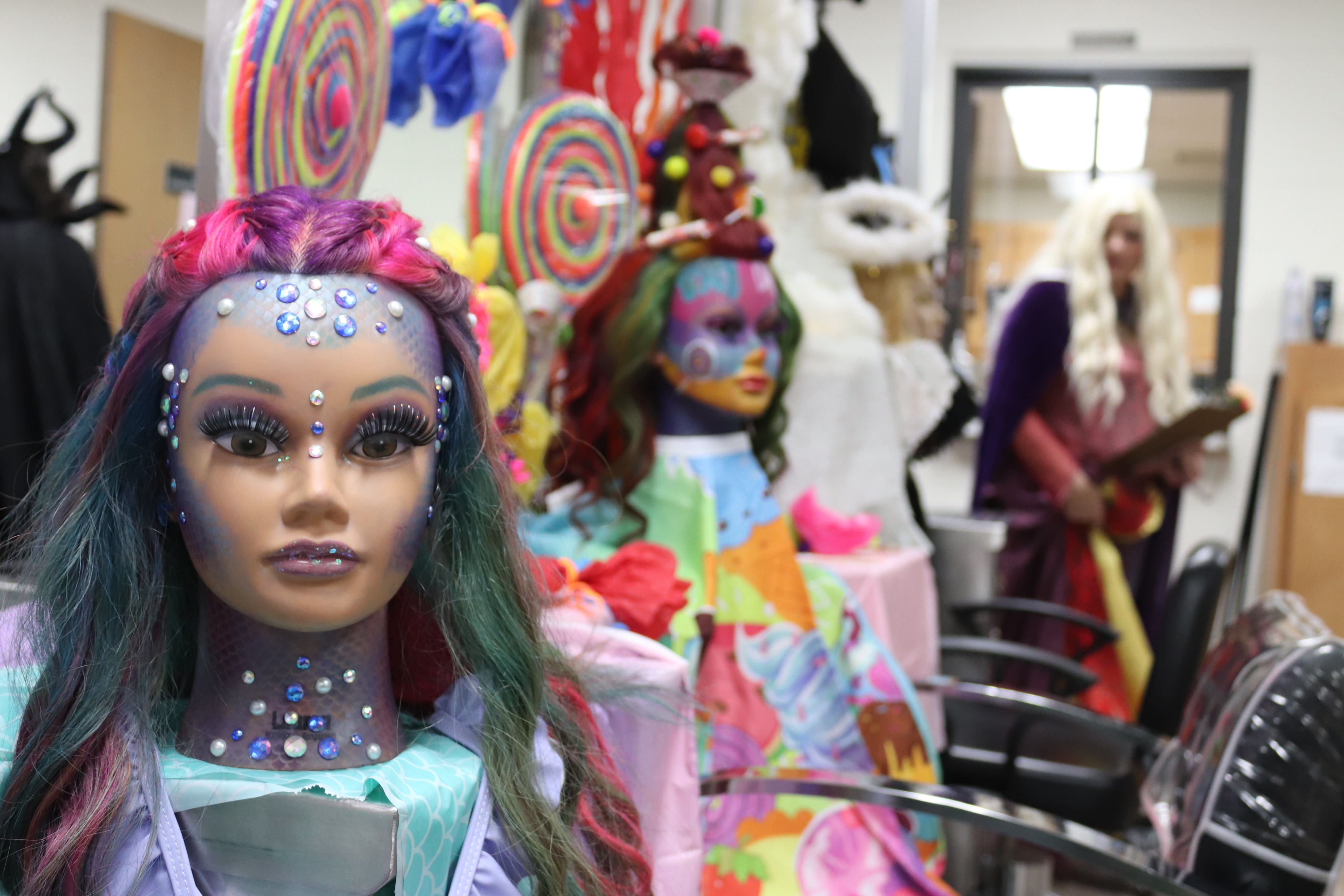 As part of the curriculum, each year Cosmetology students showcase their skills during the month of October through an experienced-based friendly competition. Each student puts their talents to work using a variety of hair and make-up techniques just in time for Halloween.
TAKE THE NEXT STEP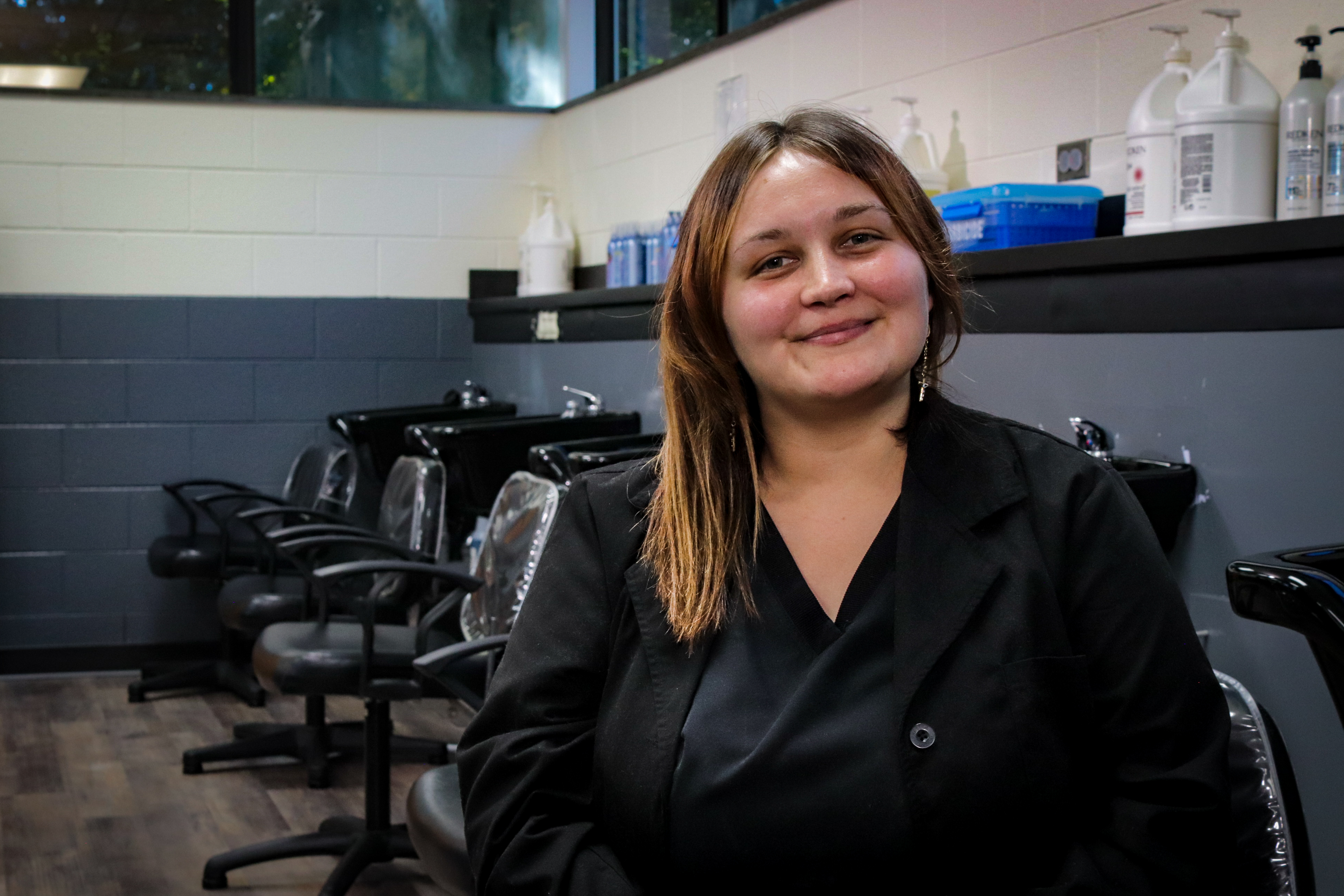 Taking the next step can seem daunting. Brooke took the time to find her career path and then took her next step by enrolling in HCC's Cosmetology Program. Ensuring she maintains her GPA while being a mother to four children can seem daunting but Brooke is persevering! Listen to her story about the path that led her to HCC.
Class Schedules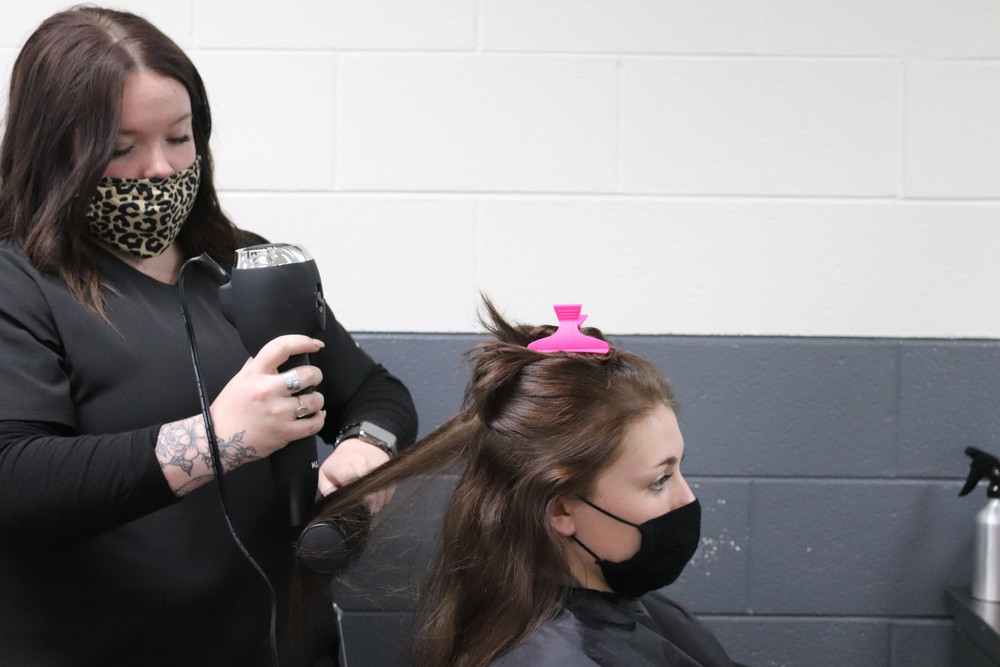 HCC offers a variety of class times to fit your busy schedule. Different class options are available based on your graduation year. You can view available classes and then meet with your advisor to get registered.
Technical Standards Program Schedule Search for Courses
For more information contact:
Have a quick question for us? Fill out this simple form and we will get back to you!