Student Wellness strives to meet you where you are and provide holistic support throughout your journey at HCC. We are here for you!
Disability Services
Student Wellness is available to assist with disability-related needs.
In compliance with the Americans with Disabilities Act and Section 504 of the Rehabilitation Act of 1973, students must disclose disabilities to Student Wellness in order for Haywood Community College to provide reasonable accommodations.
The student discloses the type of disability, the related limitations, and the current impact of the disability to Student Wellness staff and completes required forms. Accommodations should be requested at least two weeks in advance to allow time for implementation.  For this same reason, accommodations for the current semester that are requested within two weeks of the last day of instruction will be denied.
The student provides proof of the disability from a physician, mental health professional or other appropriate specialist stating the nature of the disability, current impact and recommendations for needed accommodations.
The student engages in an interview with Student Wellness staff.
Student Wellness staff documents the reasonable accommodations that the College will provide as determined from the student  interview and documentation provided. All of the information is collected by Student Wellness staff and filed with a copy of the mutually agreed upon accommodations.
Student Wellness staff sends the accommodation form and communicates with the instructor(s).
The student reviews the accommodations with Student Wellness staff prior to or at the beginning of each semester during which the student wishes to receive accommodations.
Please see the HCC Disability Services Handbook for more details about the accommodation process at Haywood Community College.
Please be aware of the attendance policy which can be found on our Policies and Procedures page.
Please note that all students regardless of disability must meet the technical standards of a program with or without reasonable accommodations.
Resources
Counseling
We are here for you!
Student Wellness offers short-term therapeutic support for HCC students, free of charge. This can occur individually or in a group setting.
To learn more about counseling or to schedule an appointment, email HCC-Wellness@haywood.edu. We are here for you and ready to help you determine the best support plan.
Clyde's Cupboard
At HCC, we strive to support students both in and outside of the classroom. Clyde's Cupboard is an effort to lessen the impact of food insecurity on HCC students.
For more information, please contact Student Wellness using the following contact information:
828-627-4504 / 828-627-4508
HCC-Wellness@haywood.edu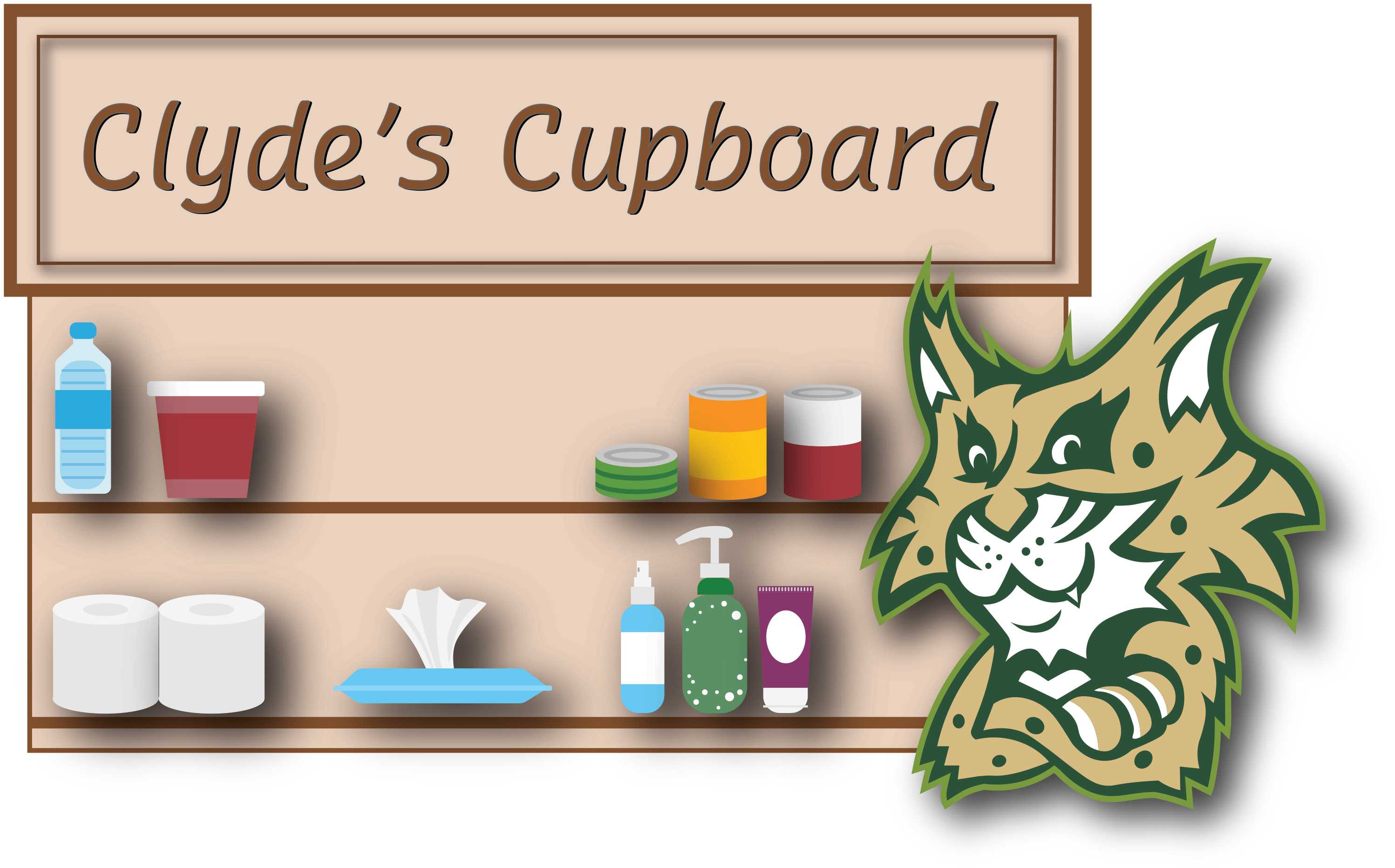 Safe Zone
Haywood Community College is a participant in the Safe Zone program and seeks to create a climate of safety for all members of our college community. This symbol designates a Safe Zone Ally and a safe space to seek confidential support, information and resources for the lesbian, gay, bisexual, transgender, and questioning (LGBTQ+) community.
Resources:
The Trevor Project – http://www.thetrevorproject.org/ The Trevor Project provides crisis intervention and suicide prevention services to lesbian, gay, bisexual, transgender and questioning (LGBTQ) young people ages 13-24.
Campus Pride - www.campuspride.org Campus Pride is a national online community and resource network committed to student leaders and campus organizations who work to create a safer campus environment free of homophobia, biphobia, transphobia, heterosexism and genderism at colleges and universities.
Human Rights Campaign - www.hrc.org The Human Rights Campaign is the largest national lesbian, gay, bisexual and transgender political organization with members throughout the country. It effectively lobbies Congress, provides campaign support and educates the public to ensure that LGBT Americans can be open, honest and safe at home, at work and in the community.
Intersex Society of North America - www.isna.org ISNA is devoted to systemic change to end shame, secrecy, and unwanted genital surgeries for people born with an anatomy that someone decided is not standard for male or female.
National Gay and Lesbian Task Force – www.thetaskforce.org Founded in 1973, the National Gay and Lesbian Task Force Foundation (the Task Force) was the first national lesbian, gay, bisexual and transgender civil rights and advocacy organization and remains the movement's leading voice for freedom, justice, and equality.
If you feel you are experiencing a crisis due to mental health, substance use, or developmental disability needs and you require immediate support, call 1-800-849-6127 to access Mobile Crisis Services or call 988.
Contact Us
Student Wellness
Hemlock Building; Student Services
HCC-Wellness@haywood.edu
Phone: 828.627.4504
Fax: 828.627.4513

On-Campus Support Community Resources Tips and Events
Pursuant to the Civil Rights Act of 1964, the Americans with Disabilities Act of 1990, Section 504 of the Rehabilitation Act of 1973 and other applicable federal and state laws and regulations, the College prohibits discrimination in its services and programs based on race, religion, ethnicity, national origin, gender, gender identity, sex, age, disability, genetic information and veteran status.