Professional Crafts - Fiber
Professional Crafts - Fiber
The Fiber program is an intensive curriculum focusing on the design and creation of fiber work, ranging from textile products to contemporary fiber art. Students concentrate on woven textiles and gain many opportunities to include hand dyeing, stitching, surface design techniques, and much more in their original fabric creations. Textile history courses provide in-depth exposure to textile traditions and techniques worldwide, including cultural and economic perspectives. In the second year, students focus on professional practices for the artist or designer. Business models are studied, and each student develops a personal pathway to future work in textile design, entrepreneurship, gallery or museum work, teaching, or any sector of the textile market. Graduates will leave with a thorough knowledge of woven textiles and dyes, as well as small business skills and professional practices applicable to a wide range of employment or entrepreneurial opportunities.

Highlights of the Program
Small class sizes
Intensive studio classes with hands-on learning
Design and craft history classes
Marketing and business planning
Craft photography and portfolio design
State-of-the-art facilities
On-campus gallery for professional and student exhibitions
Participation in regional and national craft shows and exhibitions
Affiliation with Southern Highland Craft Guild, Haywood Arts Council, Handweavers Guild of America
Fiber Facility
13 Macomber looms
Two Compu-dobby looms
Fiberworks software
One mechanical dobby loom
Darkroom and exposure unit
Print tables
Three home sergers and six home sewing machines
Cutting tables
40-gallon gas-heated kettle
Gas and induction burners
Degrees/Certificates
Associate in Applied Science – Professional Crafts: Fiber
Diploma in Professional Crafts: Fiber
Potential Careers
Jobs
Studio Artist
Production Weaver
Textile Designer
Gallery Assistant
Craft School Teacher
Student Work
Student work from the past decade has been collected into publications to showcase the type of work students may complete in the Fiber program and to offer an opportunity to let the community visually see all the pieces, learn about each piece, and a little about the student. Enjoy!
A Decade in Fiber Alumni Exhibition
Class Schedules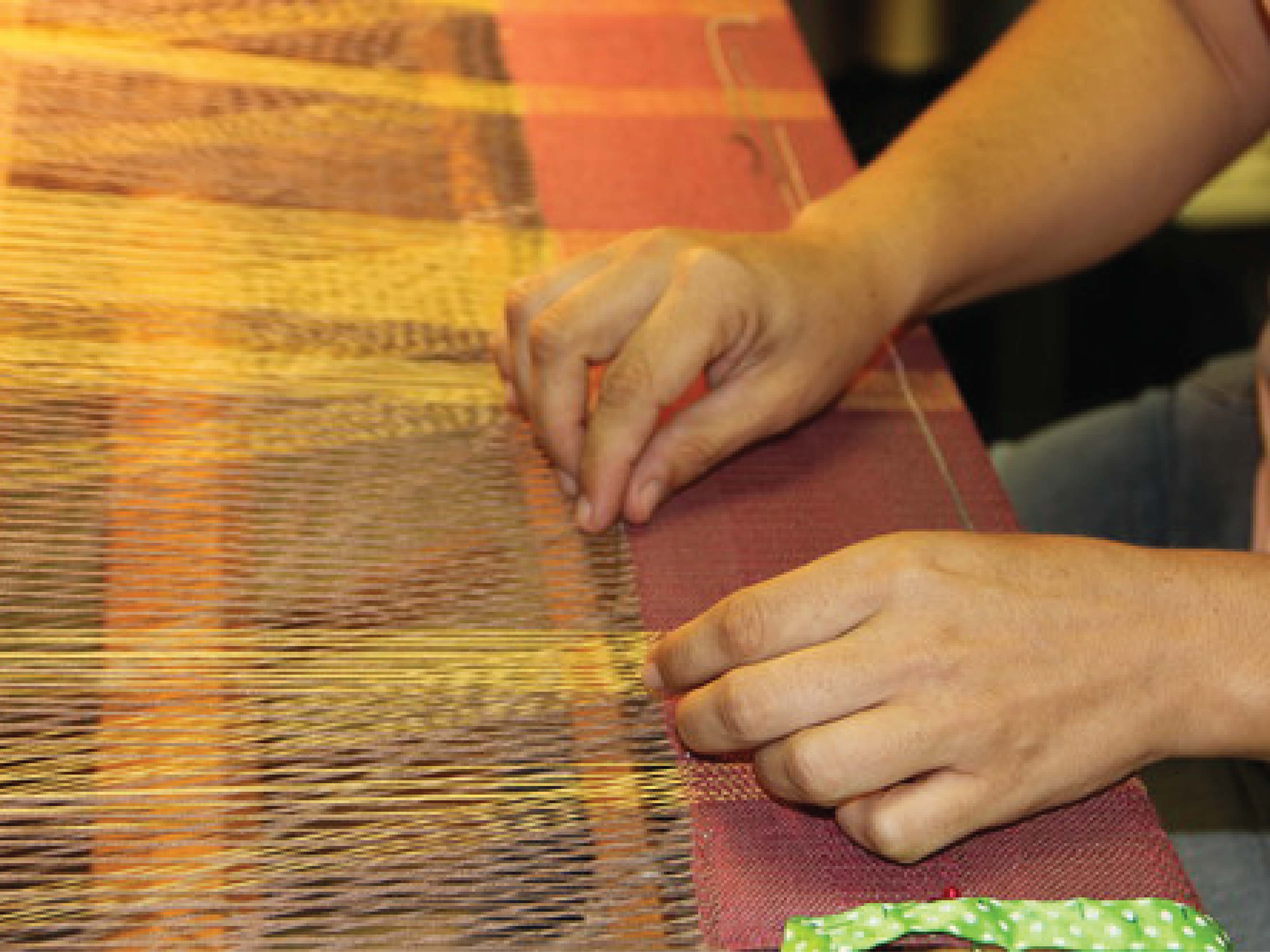 HCC offers a variety of class times to fit your busy schedule. Different class options are available based on your graduation year. You can view available classes and then meet with your advisor to get registered.
Technical Standards Program Schedule Search for Courses
For more information contact:
Have a quick question for us? Fill out this simple form and we will get back to you!